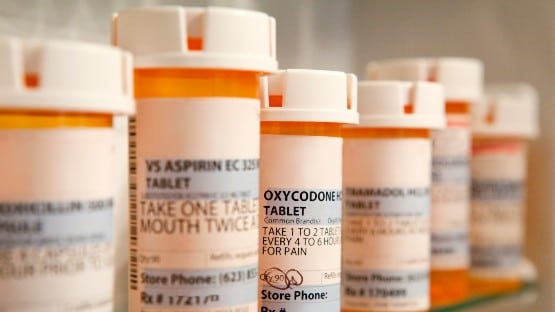 The Senate Commerce and Labor Committee has advanced a bill to create a Prescription Drug Affordability Board in Virginia. The next step is for review by the Senate Finance Committee.
The board would create an independent group of health care experts to analyze the affordability of certain high-priced prescription drugs and set reasonable limits to protect Virginia consumers from harmful price gouging.
Virginians for Affordable Medicine — a coalition of small businesses, doctors, local governments, patient advocates, faith leaders, and grassroots supporters — today applauded the committee for advancing Sen. Chap Petersen's (D-Fairfax) bill.
The proposal builds off of Virginia legislation passed in 2021 to create transparency in prescription drug prices.
"I know my colleagues on that committee will do right by working families and advance this bill to the floor. It should not be this expensive just to stay alive," said Peterson.
Over the last decade, Virginians have been shouldering a greater burden of prescription drug costs than most Americans.
From 2015 to 2020, Virginians' average spending on prescription drugs rose from $1,400 to $1,500 – a 6.6 percent increase, more than twice the national increase.
In 2020, Virginians spent 36 percent more per person on prescription drugs than the national average: $1,500 in Virginia compared to $1,100 nationally.
In 2022, drug companies hiked the price of more than 1,200 drugs by an average of 31.6 percent – about four times the rate of inflation. Virginians paid a combined $3.2 billion on prescription drugs in the commercial market.
AARP Virginia has endorsed the legislation, and the Commonwealth Council on Aging included the bill in its 2023 legislative recommendations.
"The most common concern I hear from my fellow members across the Commonwealth is the high cost of prescription drugs," said AARP Virginia State President Joyce Williams. "The Senate Commerce and Labor Committee did right by millions of Virginians today, and we look forward to the Senate Finance Committee doing the right thing as well. Medicine only works if you can afford it."
At a Jan. 10 news conference, Virginia Commonwealth University graduate student Jenaya Moore shared her struggle to afford the medicine she needs to manage asthma.
"implementation of this board would help to, not only alleviate my financial burden, but a lot of other Virginia families across the state, and it wouldn't have me sitting and debating if I have to choose between paying for my medication or investing in higher education," said Moore.
Eighty-two percent of Virginians support joining seven states that have adopted Prescription Drug Affordability Boards.
Delegate Karrie Delaney (D-Chantilly) has introduced the bill on the House side.