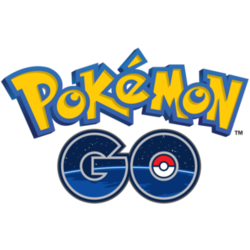 Fans of '90s nostalgia will have the totally rad opportunity to catch both Pokémon GO and discounted tickets to I Love the 90s from 4-7 p.m. Wednesday, Aug. 3 at Richmond Coliseum.
Coliseum staff will set Pokémon lures during the event at the two Pokéstops on the coliseum grounds. The coliseum's sweetFrog box office will also offer a $10 discount on tickets to I Love the 90s during this time.
The I Love the 90s tour, featuring Vanilla Ice, Salt n Pepa, Color Me Badd, Tone Loc, Coolio and Kool Moe Dee, comes to the coliseum Nov. 4.
Some beloved throwback items will also be given away, including Koosh balls, slap bracelets, and Pop Rocks. To help beat the heat, free water will be available and a sweetFrog truck will sell frozen yogurt on location from 5:30-7. Richmond's Q94 and 103.7 Play will also be on site for the event.
Details
When: 4-7 p.m. Wednesday, Aug. 3
Where: Richmond Coliseum, 601 E. Leigh St., Richmond, VA 23219
Why: Discounted tickets to I Love the 90s on Nov. 4 at Richmond Coliseum; Pokémon lures placed at Richmond Coliseum Pokéstops; sweetFrog truck on location; free water; I Love the 90s promo items