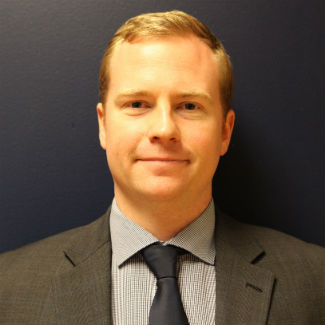 Richmond men's basketball and head coach Chris Mooney have announced the hiring of former player Mark McGonigal to the position of Director of Program Development.
"We are very excited about Mark coming back to our program and joining the staff," Chris Mooney said. "He will have a variety of responsibilities under the overarching objective of advancing the program and enhancing our success. From running summer camps to organizing player schedules to impacting our program's digital reach, Mark will have the opportunity to help us in a variety of ways."
A Richmond alum, McGonigal '09 comes back to Richmond after working as a coach for the National Collegiate Scouting Association since 2012. While there, he worked with student-athletes to evaluate their skill level on the court and their academic profile to guide them to college opportunities that would be the right fit.
Before that, McGonigal worked as a special education assistant in Galloway, N.J., where he did research on special education students and worked one-on-one with students with autism in classroom settings. He also worked as an assistant basketball coach at his varsity high school of Holy Spirit High in Absecon, N.J.
McGonigal played basketball at Richmond from 2005-09 under Mooney. He played in 27 games in his career as a Spider walk-on, helping to set the foundation for UR's NCAA tournament runs.