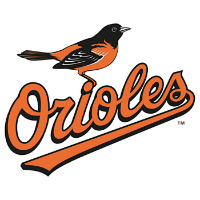 Miguel Gonzalez once against couldn't get out of the fifth inning, and Kansas City held on for a 3-2 win over Baltimore on Tuesday, sending the Orioles to a sixth straight loss.
Baltimore (62-63) is playing itself to the fringe of the American League wild-card race, now two and a half back of Texas for the second wild-card spot, with nine teams competing for the two wild-card berths in the AL.
Gonzalez (9-10, 4.78 ERA) gave up three runs on six hits in four and a third innings, striking out one and walking three.
Gonzalez has failed to get through five innings in seven of his 23 starts, and is 0-4 in his last six starts dating back to July 30 with a 7.58 ERA.