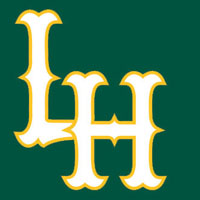 An early 4-1 lead went by the wayside for the
Lynchburg Hillcats
today as they fell 7-5 to the
Potomac Nationals
in the series finale. A pair of Potomac homers in the
fifth
and sixth innings led the comeback, and the Hillcats failed to complete the sweep.
Things started off rocky for the 'Cats. Starting pitcher Mauricio Cabrera hit the second batter in the bottom of the first inning. Then, with two outs, he walked three in a row bringing home the first run of the game.
Lynchburg bounced back with a two-run second inning. Alejandro Piloto flared a single to right field that scored Edison Sanchez and Eric Garcia. The 'Cats homered added to the lead in the third inning. Levi Hyams hit a two-run homer, his second in as many games, and second of the season. The Hillcats led 4-1.
Cabrera's struggles with the strike zone were no more in a perfect third inning, but then he hit Cole Leonida in the fourth before Justin Miller doubled Leonida home. It was the first hit allowed by Cabrera and he was immediately pulled from the game as his pitch count had reached into the 70s.
Eric Pfisterer relieved Cabrera and retired two in a row to get out of the fourth with the Hillcats still leading 4-2. He went on to give up a two-run home run to Brandon Miller in the fifth inning, which cut the 'Cats lead to 5-4. The Naitonals scored three more in the sixth with Pfisterer still in the game. Tony Renda doubled a run home and then scored on a two-run shot Oscar Tejeda launched over the left field wall. Potomac went up 7-5 and held on as the final three inning went scoreless on both sides.
Dakota Bacus (1-0) earned the win for Potomac tossing three scoreless inning from the sixth to the eighth, and Pfisterer (0-1) suffer the loss allowing five runs on four hits in 2.2 innings. Last year's carolina league saves leader Robert Benincasa threw a perfect ninth frame to earn his second save for the Nationals.
The Hillcats are now 4-3 ans still in first place in the Northern Division. They travel to Frederick, MD next to take on the Keys for a four game series. Game one of the series will be Friday night at 7pm. Right-hander Wes Parsons (0-0) will start on the mound for Lynchburg against righty Brady Wager (1-0) for the Keys. The Hillcats radio broadcast will go on the at 6:40pmstarting with the Hillcats On-Deck Show presented by Amtrak Virginia.