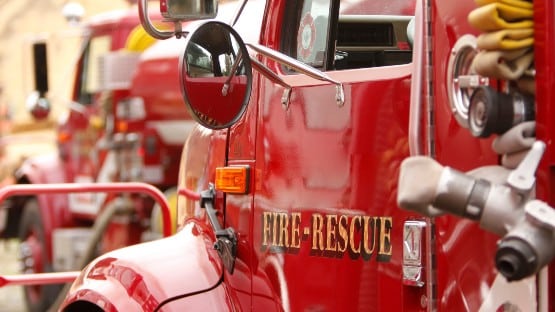 A brush fire in an open field in Albemarle County Tuesday night was contained, and there was no loss to life or property.
Albemarle County Fire Rescue and the Department of Forestry responded to a report of a brush fire on Old Lynchburg Road at 9:40 p.m. The first truck arrived on the scene within 13 minutes.
Career and volunteer crew members were able to contain the fire to the field.
The Department of Forestry responded with a bulldozer to assist in containing the fire by digging a fire break.  A fire break is a gap in vegetation or other combustible material that acts as a barrier to slow or stop the progress of a brush or wildfire. This allowed fire crews to use small hose lines to extinguish the fire.
Wind gusts at the time of the fire were 25+ mph. It took units approximately 90 minutes to extinguish the flames.
No injuries were reported.
The Albemarle County Fire Marshal's Office has determined the cause of the fire was downed power lines that sparked and ignited the ground cover.