Local
Nelson County: Mystery deepens with latest news in Rockfish River deaths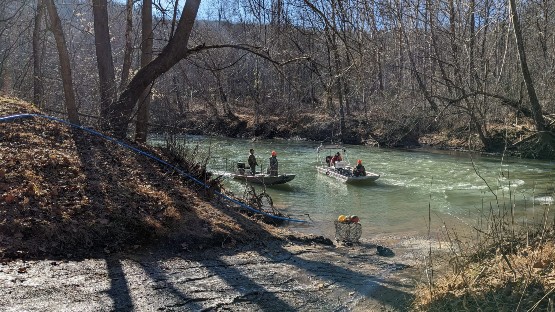 Virginia State Police investigators still don't know the exact date that a vehicle found submerged in Nelson County on Dec. 27 was washed into the river, among several things that are still unknown.
State Police are planning to do another search of the location – a private crossing over the Rockfish River, near the intersection of Bridgeport Lane and Johnson Hollow.
The holdup is the need to assess water levels to determine which day is best to return and conduct another search of the river.
State Police, on Thursday, identified two of the three known victims – Pharaoh M. Shabazz, 30, of Arrington, who was recovered inside the 1997 Toyota 4Runner, and Christopher W. Doss, 17, of Arrington, whose body was found on a riverbank.
The body of what is believed to be an 11-year-old male was also found on the riverbank. State Police are waiting for the Office of the Chief Medical Examiner in Richmond to confirm the identity of the younger juvenile.
VSP was told that there were two additional individuals inside the Toyota – an 18-year-old male and a 12-year-old male.
The most recent search for those two was conducted on Tuesday, according to State Police.
We're told that none of the individuals were related.