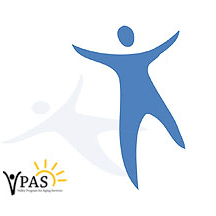 You've heard about Medicare's Annual Election Period — sometimes it's called "the open season" or "open enrollment." Here are responses to Frequently Asked Questions about a free program that can provide guidance.
What is VICAP? The Virginia Insurance Counseling and Assistance Program (VICAP) is a program of the Virginia Department of Aging and Rehabilitative Services.  Locally it is provided by Valley Program for Aging Services (VPAS) at the Waynesboro and Staunton Senior Centers.
When is "Open Enrollment?" Open Enrollment is between October 15 and December 7.
What is "Open Enrollment?" All Medicare beneficiaries should take a good look at their current Medicare health plan and/or drug coverage to determine whether they should remain with their current plan or switch to a different plan of next year. If you are satisfied with your current coverage, and if it is available next year, you will not have to take any action during open enrollment.  However, if you want to switch to a new plan, this is the period of time in which to do so.
Who is eligible for free counseling? VICAP counseling is available to anyone of any age eligible for Medicare.
Why VICAP? VICAP can assist you with: ۰ Medicare plan choices, including Medicare Part D and Medicare Advantage plans ۰ Medicare supplemental insurance (Medigap) ۰ Finding financial assistance with Medicare premiums, deductibles and copayments.
Where is VICAP? VICAP counseling is available at the Waynesboro Senior Center, but is available only by appointment.  Please call (540) 949-7141 to schedule an appointment with one of our insurance counselors.
Does VICAP have information about the Affordable Health Care Act? Obamacare? No.  For assistance with applying for insurance through the new Health Insurance Marketplace in Virginia, call 800-318-2596.
What are some questions to consider in making a decision? ۰ Will my pharmacy be in their network of preferred pharmacies? ۰ Are all of my medications on their list of covered medications? ۰ Does my plan have management restrictions on medications, need prior authorization or have quantity limits? ۰ Are my physicians and hospitals covered by my Medicare health plan? ۰ Are there health plan restrictions on coverage?
Mark Your Calendar
Tuesday, October 8-November 12: "Fun in Motion" Line Dancing Class. Tuesdays at 3:00 p.m. Call Laurie Andriot for more information (540) 471-1653.
Thursday, October 10: Bingo.  Doors open at 4:30. Early Birds start at 6:30.
Menu: Week of October 7 – 11
MONDAY: Turkey, mashed potatoes, broccoli, fresh fruit, oatmeal cookie
TUESDAY: Baked fish, potatoes au gratin, green beans, Mandarin oranges
WEDNESDAY: Chicken, Lima beans, sliced beets, Hawaiian fruit
THURSDAY: Chopped steak with mushrooms, steamed rice, peas, tossed salad, mixed berries
FRIDAY: Pinto beans with pork, greens, pears, brownie
Lunch is served at 11:45 a.m. each day. All meals are served with milk and bread and provide one-third of the daily nutrition value required for adults. Call 942-1838 to make reservations by 10 a.m. on the day you plan to attend.
Waynesboro Senior Center
The Waynesboro Senior Center, sponsored by Valley Program for Aging Services, invites people 60 years of age and older to participate in a variety of programs to be offered in the coming week. The center located in the Jackson-Wilson school building at 325 Pine Avenue, is open Monday through Friday, 9 a.m. to 1:30 p.m. Transportation is provided as needed by a VPAS van driver, who also helps with shopping trips and appointments to local doctors. Membership is free.  Contributions toward meals, transportation and activity expenses are accepted – every gift helps!  Additional information can be found at www.waynesboroseniorcenter.org.
Submitted by: Karen Hurt, Waynesboro Senior Center  [email protected]