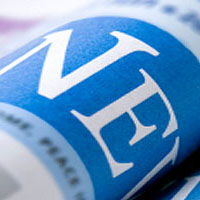 The team at Meals 4 Home of Harrisonburg is marking one year of serving the community. Meals 4 Home provides customers with pre-made meals which are crafted locally in the heart of Downtown Harrisonburg.
Jamie Eanes, a Virginia native and founder of Meals 4 Home, has spent over twenty years climbing the corporate ladder of the food industry, and has learned all different aspects of the trade along the way. Beginning as a quality control manager, Eanes has made his way up the ladder and is now the CEO of his very own food-service company. He got the idea after realizing that he was not spending enough time with his family of six. Aware of modern research that suggests a lack of wholesome family time can hinder children's development, Eanes knew he had to do something to solve this issue. He began developing his idea into a solid business concept, and in 2015 officially launched Meals 4 Home in Harrisonburg, Virginia.
"Harrisonburg congratulates the Meals 4 Home team on its one year anniversary," commented Brian Shull, the city's Economic Development Director. "Meals 4 Home offers a healthy, affordable, and quick dining option for Harrisonburg area residents. Be sure to give Meals 4 Home a try soon."
Meals 4 Home provides pre-cooked, homemade dinners for customers to pick up and serve at their kitchen tables in a matter of minutes. Eliminating the hassle of deciding what to make and the entire process of actually cooking, the M4H staff provides families, busy professionals, and senior citizens with a healthier, more affordable alternative to eating out with local, quality ingredients.
For more information contact Meals 4 Home at 540-564-6181, or visit Meals4Home.com.