The State Board of Elections website now has Republican Mark Obenshain with a narrow 17-vote lead over Democrat Mark Herring in the Virginia attorney general race.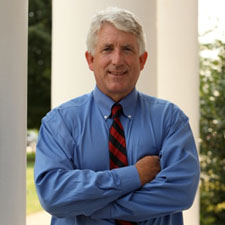 An unofficial count by Cook Political Report reporter Dave Wasserman has Herring with a 115-vote lead, meanwhile, with more updates to come from dark blue voting precincts in Richmond and Fairfax County.
It's far from being over, but the Herring campaign continues to push the message that it has since the overnight hours of Election Night – that Herring will win once all the votes are counted.
"As the canvass has progressed since Election Day and we get an increasingly accurate picture of the results, Mark Herring's share of the vote has grown steadily, and he has now overtaken Sen. Obenshain," Herring campaign manager Kevin O'Holleran said Monday. "We remain confident that Mark Herring will be the next attorney general of Virginia. Counties and cities throughout Virginia will be certifying their results tomorrow, and it is important that every citizen's voice is heard in this election."