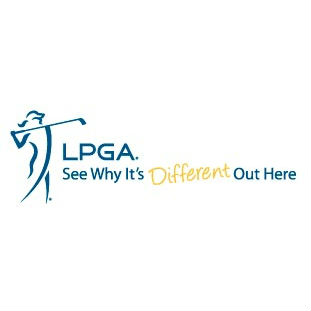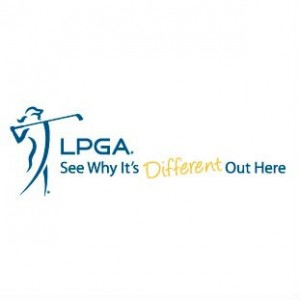 Marissa Steen captured her third victory of the season in impressive fashion firing a bogey-free, 6-under, 66 to claim a four shot victory at the Eagle Classic Presented by Bag Boy at Richmond Country Club.
"It feels just as good as the first two," Steen said. "Being tied for the lead going into Sunday and then putting up a solid round was great. I just wanted to stay within myself today and feel like I did that very well."
With the third victory, Steen has the option to play on the LPGA Tour for the remainder of this season in Category 13 on the Priority List. Steen will be eligible to compete in events beginning with Portland Classic Presented by Cambia Health Solutions. Since Steen does not currently have any status on the LPGA all of her money earned in LPGA events this year will be unofficial.
"I talked with one of the officials after the round and it sounds like I can get into the tournament in Portland so I'm going to definitely think about that and talk it over with my family," Steen said. "I haven't made any decisions yet but I do plan on playing in Daytona for the last Symetra Tour event of the year."
Steen, who entered the day tied for the lead at 8-under, started her day with three straight pars and then got hot making birdies on five of her next seven holes to go from a three-way tie for first into a three-shot lead thru 10. From there, Steen used a birdie on the par-5 13th and seven pars to cruise to victory with her lowest round of the week.
"It feels really good to go out and have my lowest round of the week on Sunday," Steen admitted.
The victory also takes Steen to No. 1 on the Volvik Race for the Card money list and gives her something to celebrate during the Symetra Tour's two week break.
"To just relax," Steen said of what she plans to do with her time off. "That's honestly one of the big things that will factor into my decision about going to Portland because I've been on the road for five weeks so it's been a long stretch on the road and I'm really looking forward to some downtime."
Demi Runas finished second at 10-under par, while Madison Pressel rounded out the top-3 at 9-under.
STEEN JOINS PRESTGIOUS GROUP OF THREE TIME WINNERS: With her third win of the 2014 season, Marissa Steen becomes the ninth player to win three-times in a season on the Symetra Tour since the Tour started awarding LPGA cards in 1999.
Steen, who is the first three-time winner since Cindy LaCrosse in 2010, joins a list that includes Vicky Hurst, Grace Park and Lorena Ochoa. Below is a list of players who have won at least three times in a single Symetra Tour season.
Three Time Winners in a Single Year
Marissa Steen – 2014
Cindy LaCrosse – 2010
Mina Harigae – 2009
Vicky Hurst (5) – 2008
Mindy Kim – 2008
Song Hee Kim (4) – 2006
Lorena Ochoa – 2002
Angela Buzminski – 2001
Heather Zakhar – 2000
Grace Park (5) – 1999
RUNAS MOVES CLOSER TO TOP-10 WITH SOLID SHOWING IN RICHMOND: With her solo second place finish at the Eagle Classic presented by Bag Boy, Demi Runas was able to make the largest jump on the Volvik Race for the Card Money List going from 20th to 12th.
"It takes a little bit of weight off the shoulders but not much," Runas said of her jump on the money list. "Everyone is kind of bunched up there so you've got to keep doing the same thing for the last three events."
FELIBERT TAKES OVER NO. 10 ON THE MONEY LIST WITH TOP-5: With a five-way tie for third at 5-under Veronica Felibert was able to earn enough money to take over the 10th spot on the Volvik Race for the Card Money List.
The race for the final spot is tight going into the final three weeks of the season as spots 10 through 17 are separated by a mere $2,905. The difference between Felibert and No. 11 Lindy Duncan is just $282.
CONNELLY HAPPY TO AVOID TRIP TO Q-SCHOOL: While a lot of focus was placed at the top of the leaderboard and money list with Marissa Steen's third victory several other golfers in this week's field were competing to be exempt from the first stage of Qualifying School which takes place in two weeks in Rancho Mirage, Calif.
Stephanie Connelly used a 4-under round to get to 6-under for the tournament and a tie for fifth to earn her enough money to jump from 129th on the money list into 92nd. The top-120 players on the money list have exemptions into Stage Two of Qualifying School.
"This week was a huge week for me because I was worried about going back to first stage and I'd never had to worry about that," Connelly said. "I was really proud of myself for staying patient and trusting all of the work I put in."
Connelly posted a final round 68 to climb up from a tie for 24th into a tie for fifth.
"It's taken a lot longer than I would have liked," Connelly said of getting her first top-10. "It feels great to have done it and it's better late than never."
STEEN HAS TEFOSI LOW ROUND: With her final round 66, Marssia Steen also captured the Tefosi Low Round.
Tifosi Optics is the official sunglasses provider of the Symetra Tour.  After each event, Tifosi Optics awards the Symetra Tour player that has the lowest round on Sunday a new pair of sunglasses.