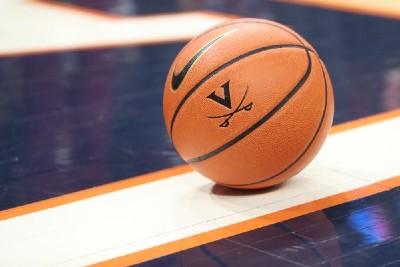 Good news for UVA alum Joe Harris: Kevin Durant has withdrawn his trade request, meaning the Brooklyn Nets will get at least one more chance at an NBA title run.
The Nets said Tuesday that the team's leadership met with Durant and his business partner, Rich Kleiman, and "agreed to move forward with our partnership."
"We are focusing on basketball, with one collective goal in mind: build a lasting franchise to bring a championship to Brooklyn," GM Sean Marks said.
This means Durant (29.9 ppg, 51.8% FG, 38.3% 3FG in 2021-2022) and Kyrie Irving (27.4 ppg in 29 games last season) will be back as one of the league's top power duos, with Ben Simmons (career numbers: 15.9 ppg, 8.1 rebounds/g, 7.7 assists per game) as a junior partner.
Harris only played in 14 games last season before going down to an ankle injury in November that led to surgery.
Harris has twice led the NBA in three-point percentage (2018-2019, shooting 47.4 percent, and 2020-2021, shooting 47.5 percent), and he was shooting 46.6 percent from three and averaging 11.3 points per game before the ankle injury last season.
In six seasons with the Nets, Harris has averaged 12.4 points per game, on 48.6 percent shooting from the field and 44.2 percent shooting from three.
At Virginia, Harris averaged 12.6 points per game, shooting 44.5 percent from the floor and 40.7 percent from three, and as a fourth-year in 2013-2014, he helped lead the Cavaliers to an ACC regular-season title, an ACC Tournament championship, a #1 NCAA Tournament seed and the Sweet Sixteen.
Harris is under contract with Brooklyn through the 2023-2024 season, on a four-year, $72 million deal signed in 2020.