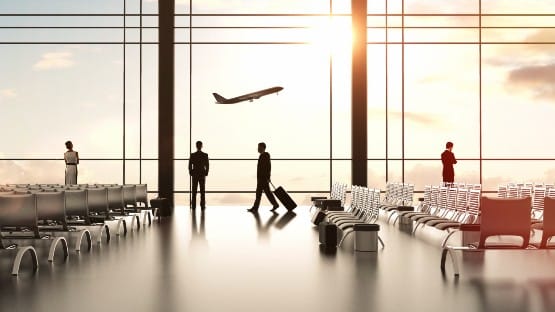 I've somehow overcome my decades-long fear of flying, which I've gotta say, this will change my life going forward.
I say somehow, but I know what the somehow is.
It was me finally addressing lifelong mental-health issues with anxiety and stress.
I've written extensively about how I wasn't aware until a couple of years ago that anxiety and stress had been limiting me in life.
The trigger to begin to address the issues was a health scare in March 2021 in the form of a pulmonary embolism, blood clots that traveled from my left leg to my lungs, and can be fatal if not treated.
Fortunately for me, I had just a one-night hospital stay for observation, but the confusion over what had caused the blood clots almost caused me to have a nervous breakdown.
It took me months to come to grips with, I was OK, every muscle twitch wasn't another blood clot that was trying to kill me.
I resisted getting help at first, but finally submitted to taking anti-anxiety medication and beginning talk therapy.
The talk therapy helped me realize the sources of my anxiety, which date to a difficult childhood.
The meds have helped calm me down in ways I would not have predicted.
For one, I've had a lifelong fear of heights, to the point that even travel over the relatively tiny Afton Mountain sometimes led to panic attacks.
It's been months since I've even worried about traveling over the mountain, which has been a game-changer.
Air travel was the next frontier.
I'd reluctantly flown to Minneapolis for the Final Four in 2019, and to Miami for the Orange Bowl in 2019, but I wasn't exactly a model traveler on either trip.
Which gets us to last week. The Virginia basketball team that I write about probably too much was assigned to the Orlando regional site, and my usual travel buddies – my wife and my sportswriting college, Scott German – weren't able to make the trip with me.
It was either, don't go, or fly alone.
It shocked everybody who knows me that I opted to fly alone.
Both flights were uneventful, as is the case with 99.9 percent of flights.
Virginia lost its first-round game on a three with 2.2 seconds to go, but the trip wasn't a total failure for everybody who bleeds orange and blue.
I can fly now.
Who knows where I'll go next?