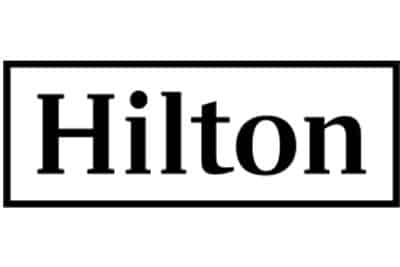 Hilton plans to create 350 new jobs at its headquarters in Fairfax County – and has plans to make significant upgrades to the facility in McLean.
Hilton located its global headquarters in Virginia in 2009. The new jobs will be created over the next five years. Hilton currently employs approximately 800 team members at its headquarters.
"The companies that choose to locate and grow in our Commonwealth are a strong endorsement of the advantages a Virginia location offers. Retaining Hilton's global headquarters reinforces our commitment to ensuring the best business climate for our valued corporate partners," said Caren Merrick, said Secretary of Commerce and Trade. "Northern Virginia is one of the most educated and diverse regions in the United States and we are confident that Hilton's next phase of growth will be bolstered by the top-tier talent pipeline Fairfax County provides."
Chris Nassetta, President and CEO of Hilton said that they appreciate the support of the state, county and the Tysons Partnership.
"Northern Virginia has been Hilton's home for more than a decade, and the region has played an instrumental role in helping us create the best, most inclusive home for our team members while also managing the demands of a global business," said Nassetta.
Founded in 1919, Hilton is a leading global hospitality company with a portfolio of 18 world-class brands comprising of 7,000 properties and 1.1 million rooms, in 122 countries and territories.
The Virginia Economic Development Partnership worked with the Fairfax County Economic Development Authority to secure the project for Virginia.
Governor Glenn Youngkin approved $5 million in funds from the Virginia Economic Development Incentive Grant. The governor also approved a $1 million grant from the Commonwealth's Opportunity Fund to assist Fairfax County with the project.
The company is also eligible to receive benefits from the Major Business Facility Job tax credit for the new full-time jobs.
Funding and services to support the company's employee training activities will be provided through the Virginia Jobs Investment Program.