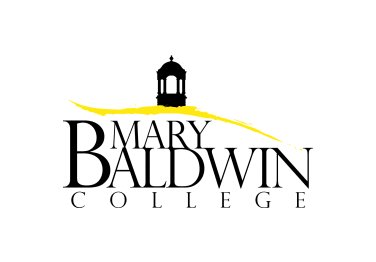 The "Heifetz on Tour" concert series kicking off this week will feature violinist and Charlottesville native Madison Vest, 20, a student at the Colburn School of Music in Los Angeles and cellist Zach Mowitz, 18, currently a student at the Curtis Institute of Music in Philadelphia. They will be joined by the acclaimed Juilliard School-trained pianist Carlos Avila, known for his fiery performances as a faculty keyboard artist for the Heifetz Institute during its summer program.
Continuing a tradition begun last year, "Heifetz On Tour" will afford residents of the Valley a chance to hear the brilliant young Heifetz performers in a variety of off-season settings, both in concert in their "home arena" of Francis Auditorium on the Mary Baldwin Campus, as well as in concerts in Waynesboro, Lexington, and Charlottesville. Additionally, there will be further "Heifetz On Tour" appearances by the young alums at Mary Baldwin College, in the Staunton City Schools, and before other civic organizations throughout the Valley, highlighted by a Nov. 14 engagement at TEDx Charlottesville that will feature President and Founder Daniel Heifetz.
The concert series kicks off on Wednesday, Nov. 12 with a 7:00 pm performance in acoustically splendid Lexington Presbyterian Church in the heart of historic downtown Lexington, VA. The Heifetz On Tour trio will perform works ranging from the stately grandeur of J.S. Bach to the modern tangos of Astor Piazzolla, along with performances of masterworks by Beethoven, Brahms, Mendelssohn, and Tchaikovsky – all delivered with the affable and informative audience engagement that is a signature of Heifetz concerts.
The next night, Thursday, Nov. 13, "Heifetz On Tour" returns to Waynesboro for a performance at the historic United Methodist Church on West Main Street. This 7:00 concert is another joint presentation by the Heifetz International Music Institute and the Wayne Theatre Alliance.
On Friday, November 14, "Heifetz On Tour" arrives in Charlottesville. During the day, Founder and President Daniel Heifetz will be a featured speaker at TEDx Charlottesville, outlining the origins and philosophy behind the innovative Heifetz Performance and Communication Training© that is at the heart of Institute. That evening's "Heifetz On Tour" performance will be a 7:00 pm concert at the distinctive Glenmore Country Club in Charlottesville.
Finally, on Saturday, Nov. 15, the "Heifetz On Tour" performers return to the Institute's "home arena" – Francis Auditorium, on the campus of Mary Baldwin College in Staunton, site of the summertime "Stars of Tomorrow" and "Celebrity Series" concerts of the Heifetz Institute. This concert will starts at 7:30 pm, with a pre-concert conversation featuring President and Founder Daniel Heifetz and new Executive Director Benjamin Roe beginning at 7:00 pm.
Tickets and complete program information for all of these concerts are available online at www.heifetzinstitute.org/heifetz-on-tour, or by calling 540.907.4446. Proceeds for the "Heifetz On Tour" concerts will be directed towards the Heifetz Institute Scholarship Campaign, expanding access to the Institute's world-renowned training program to deserving students.