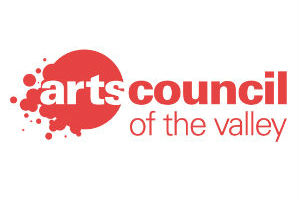 The Arts Council of the Valley welcomed three new members to its Board of Directors on July 1.
The three new board members include:
Carol Fleming, Assistant Dean, James Madison University School of Professional and Continuing Education
Maureen Pearson, Vice President of Marketing and Communications at Virginia Mennonite Retirement Center
Austin Sachs, Audit and Assurance Supervisor at PBMares
Board officers for 2022-23 are: President Paul Riner, Vice President Ruby Hostetler, Past President Louise Hostetter, Secretary Jennifer Whitmore, and Treasurer Wesley Russ.
Returning board members include: Andrea Chauvin, Susan Comfort, Ben Lambert, Christopher Michael, Mary Rouse, Katherine Schwartz, Prena Scholfield, William Snyder, III, Don Taylor, Derik Trissel, and Elizabeth Wislar.
Riner expressed special appreciation to two members who concluded their service to the Board in 2022, noting that Tom Arthur and Kay Arthur served 10 and nine years, respectively.
Honorary Board Members, recognized for their prior service, were Stephanne Byrd, J. Douglas Light, John Rose, Joan Strickler, Judith Strickler, Terry Weaver, Michael Wong, and Peter Yates. Jenny Burden is executive director of ACV, with offices located in the historic Smith House, 311 South Main Street in Downtown Harrisonburg.
Since it was established in 2000, ACV has grown into a multi-faceted community organization that fosters innovative partnerships among area businesses, civic organizations, schools, and artists.
Today, ACV manages Court Square Theater and Smith House Galleries, funds local art projects through its Advancing the Arts grant program (awarding more than $436,000 since 2001), and coordinates monthly First Fridays of the Valley community gatherings.
To learn more, visit valleyarts.org.