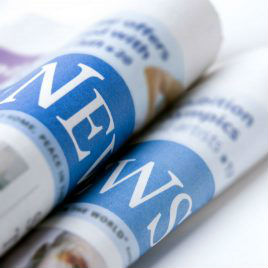 Drive Safe Hampton Roads recently recognized 32 local high schools for their participation in the Get It Together Seat Belt Challenge.
Thanks to students' efforts, seat belt use by teens increased nine points from the Challenge's starting baseline percentage, making it 89 percent.
This is 4 percent higher than the state average seat belt use.
Participating schools stressed the importance of wearing seat belts every time students ride in a vehicle. Strategies included seat belt checks, pledge drives, videos and poster contests as well as other educational student activities.
Several schools took a student out of class every 15 minutes symbolizing the number of teen deaths from crashes. Schools earned an award based on points for each of these activities.
Participating high schools are from the cities of Chesapeake, Hampton, Isle of Wight, James City County, Newport News, Norfolk, Northampton County, Poquoson, Portsmouth, Suffolk, Virginia Beach, and York County.
For a list of the 6 Gold, 10 Silver and 13 Bronze medal winners visit www.drivesafehr.org/git.
DSHR has organized the Get It Together Challenge for 23 years. AAA Tidewater Virginia, State Farm® and the Virginia Department of Motor Vehicles provide grant funding for the program.
"State Farm is proud to team up with DSHR for the Get It Together Seat Belt Challenge," said Kate Beadle of State Farm. "We commend the participating schools and students for promoting the importance of wearing seat belts every time you ride in a vehicle, including the backseat."