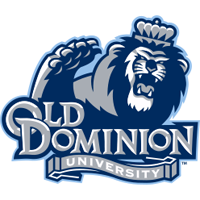 Old Dominion University football begins a three-game road trip this Saturday, Oct. 11 at UTEP.  The game will be broadcast on the American Sports Network at 8 p.m. EST.
• Old Dominion ventures to El Paso, Texas to take on UTEP in the school's second Conference USA road game and fourth C-USA game in school history, on Saturday, Oct. 11 at 8 p.m. EST.
• ODU is coming off of a 56-14 loss to unbeaten Marshall.
• The Monarchs are 3-3 overall and 1-2 in league play.  UTEP is 2-3 overall and 0-1 in C-USA play.
• True freshman running back Ray Lawry led ODU last week with 16 carries for 131 yards and a touchdown.  The carries and yards are career-highs for Lawry and is the first 100-yard rushing game of his career.  He has a team-best five rushing touchdowns.
• Sophomore running back Gerard Johnson also had 16 rushed for 76-yards.  Johnson leads ODU with 430 rushing yards.  He also has 22 receptions for 133-yards.
• True freshman safety Christian Byrum has the first two interceptions of his career in the loss to Marshall.  In the first quarter, he made a diving pick of Rakeem Cato, and in the second quarter he caught a deflection in the end zone.  He became the second player, joining Eriq Lewis, to have two INT's in a game for Old Dominion.
• Senior safety Phil Paulhill led the Monarchs with six tackles while Reggie Owens had four tackles and forced a fumble.
• ODU Head Coach Bobby Wilder is 49-17 in his six years in Norfolk.  The former Maine offensive coordinator led ODU to FCS playoff berths in 2011 and 2012 along with a CAA Championship in 2012.
Chasing (and Catching) the Record Books
Old Dominion has only had football for five years, however, Antonio Vaughan is within striking distance of several Monarch records.  He now holds record for receptions and total touchdowns, and is just 55-yards from the receiving yards record, and two receiving touchdowns from that record.
Category                Record Holder    Total    Vaughan Needs
Receptions             Antonio Vaughan   197    Has Record
Receiving Yards      Nick Mayers         2,688    31
Rec. TD's                Nick Mayers           28    2
Total TD's               DeMarco/Mayers    32    Has Record
The Streak Continues
With three catches against Marshall, Antonio Vaughan has caught a pass in 29-straight games for ODU since he was held without a catch on Sept. 8, 2012 at Hampton.
Two For You
True freshman Christian Byrum intercepted Rakeem Cato twice last week against Marshall for the first two INT's of his career.  He became just the second player in school history to have two picks in a game, joining senior Eriq Lewis, who had two INT's, also as a freshman, at William and Mary.
On the Run
True freshman Ray Lawry rushed for a career-high 131-yards last week against Marshall.  His 8.2 average per carry is the second highest in school history.  Lawry has 286-yards and a team-high five touchdowns on the year.
Sophomore Gerard Johnson had 76-yards against Marshall and leads ODU with 81 attempts for 430 yards.  The 430 yards is the 10th highest single-season total in school history.