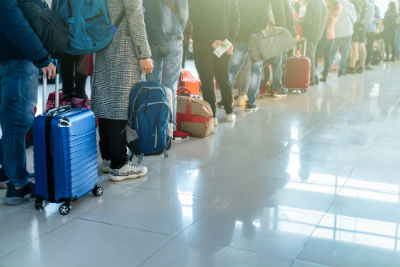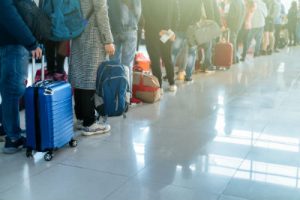 Congressman A. Donald McEachin of Virginia announced that $665,000 from President Joe Biden's Bipartisan Infrastructure Law will fund upgrades at Richmond International Airport (RIC) to ensure compliance with federal standards for international passenger processing and Americans with Disabilities Act (ADA).
The Federal Aviation Administration (FAA) awarded the funds to the airport's Federal Inspection Station, according to a press release.
"The Bipartisan Infrastructure Law continues to deliver for Virginians. I am thrilled to announce Richmond International Airport will be receiving significant funding to help accommodate current and future passenger needs," McEachin said in the press release. "I was proud to vote for this historic legislation and help get it over the finish line. Hundreds of thousands of people, personnel and goods come through our airport every year, and this federal funding will help ensure our infrastructure is efficient, safe and up to date. Investments in our airport infrastructure will also help improve customers' experience, increase access for Americans with disabilities, and enhance our transportation capabilities."
The President's Bipartisan Infrastructure Law is also known as the Infrastructure Investment and Jobs Act, and allows for historic investment in the country's infrastructure by rebuilding American roads, bridges and railways, upgrading and expanding public transit, modernizing ports and airports, improving safety, tackling the climate crisis, advancing environmental justice and investing in communities that were left behind.
"Americans deserve modern airports that meet the needs of their families and growing passenger demand. Funded through President Biden's Bipartisan Infrastructure Law, today's grants will improve airport terminals while also creating good jobs in communities across the country," U.S. Transportation Secretary Pete Buttigieg said in the press release.
The funding to RIA comes from the Airport Terminal Program, which is one of three aviation programs created by the infrastructure law, and provides $1 billion annually for five years for Airport Terminal grants.