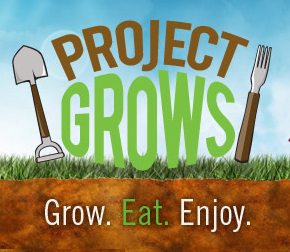 Beginning this week, Project GROWS will be offering two for one to SNAP/EBT customers at the North Augusta Farmers Market on Wednesdays at the Augusta County Government Center and at the Waynesboro Farmers Market on Saturday mornings at Constitution Park.
The new program aligns with Project GROWS efforts to increase food access in the Valley for all community members. By doubling Snap/EBT dollars at the markets, Project GROWS ensures that the farmers who work hard to produce quality handcrafted and homegrown food items receive the financial value for their products while presenting an opportunity for local food to be more financially accessible.
"There are many barriers to food access in the Valley. Project GROWS is slowly attempting to address all of them. Through our double dollar program at the farmer's markets, we are trying to address the financial barrier to food access and healthy eating. It's a win for the farmers and a win for the community,"  said Project GROWS Executive Director Ryan Blosser.
The North Augusta Farmers Market and Waynesboro Farmers Market are presented by Project GROWS, a nonprofit community farm organization with the mission of improving the overall health among children and youth in Staunton, Waynesboro and Augusta County through food education, food distribution, and food production.
Both markets are supported by the Community Foundation of the Blue Ridge, Dupont Community Credit Union, and the City of Waynesboro. Specifically the Double Dollar Snap Program is sponsored this year by New Country Organics in Waynesboro.
For more information about the North Augusta Farmers' Market or Waynesboro Farmer's Market contact Blosser at [email protected], call (540) 280-8056, or visit www.projectgrows.org.