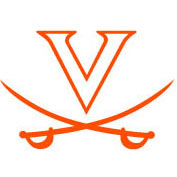 Let's see if I got this right. Just when the football program at the University of Virginia could not slide any further downhill, along comes these announcements.
– First, the head coach with the approval of the athletic director just spent $1,360,000 of my money (I have been a member of the Virginia Athletic Foundation for 31 years) to pay four assistant coaches for not working, including the defensive coordinator who improved the defense with each game played in 2012.
– Second, these two gentlemen did not have the decency to inform the four of their firing before informing the press.
– Third, the offensive coordinator is looking to go elsewhere, even Georgia State looks better than UVa.
– Fourth, the head coach's failure to select a starting quarterback over two seasons led to the best performing quarterback during these two seasons to leave school in order to play consistently elsewhere during his last remaining year of eligibility.
– Fifth, the scheduling of two meaningless, mercenary games each season. (VMI received a guarantee of $350,000 to get beat up in Scott Stadium in 2011 and will likely be given that same amount in 2013 before a half-empty stadium.)
All this as part of college football that "long ago sold the remaining threads of its soul to television and they have quite nearly ruined the whole thing under a tacky pile of sponsorship and a BCS system which makes sense to about 2.7 humans." according to Jason Gay of the Wall Street Journal (12/3/12).
There's more. You all know the rest. After a decade of so of failure of UVa's two top revenue sports, isn't it time to consider asking for the release of the athletic director and/or the head football coach, rather than having a stream of football and basketball players asking for their release every year? It may be our only option. I'm not buying Louisville as Virginia's "new traditional rival," and it appeared on my television set Saturday night that very few were buying the $2 seats being offered on StubHub for the ACC title game.
Oh what a circus!