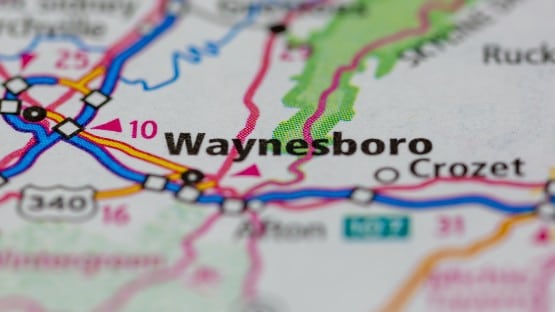 Mike Hamp, the city manager of Waynesboro, seemed to give away the secret when he admitted at Monday night's City Council meeting that he hasn't done "extensive or exhaustive" research on homelessness.
That much has been obvious for many years in a city that seemed to think that turning a blind eye on the Tent City encampment counted as doing something to address the problems faced by our unsheltered sisters and brothers.
Out of sight, basically, out of mind; that's been the official policy of the city government in Waynesboro on local homelessness.
Private citizens who have been taking up the slack for the city took the matter to City Council head-on this week, all taking their stab in a public-comment session at offering ideas toward possible solutions, none of which, unfortunately, will lead to any progress anytime soon, not for lack of care or effort on their part.
No, this starts at the top, or rather, needs to start at the top, if only we can get our city leaders to come out from hiding behind carefully crafted statements on homelessness in our community seemingly intended to pass the buck more than reflecting any desire to actually do something to address our homeless situation.
AFP staff writer Crystal Graham has been among those doing the "extensive or exhaustive" research that city leaders haven't found the time to do, including reaching out to neighboring localities, Harrisonburg and Charlottesville, to talk with leaders in those communities are doing to address their own homelessness problems.
The idea there is, we here in Waynesboro don't need to reinvent the wheel; there are smart people in other places who are actively working to address their own local homeless situations that have some ideas that are being put to action, so, let's ask them, and after learning what they can teach us, maybe we can come up with solutions that fit our situation best.
We can keep kicking the can down the road, as we've been doing for years, but that isn't going to make homelessness go away.
There is no quick fix here, and no easy fix, given the many moving parts – the contributing factors to homelessness including a shortage of affordable housing here locally, not enough jobs in the local economy that pay a living wage, not nearly enough in the way of adequate mental health and substance abuse treatment resources being available, and issues with the consistent availability of shelter space to help with short- and medium-term housing access.
The problems contributing to our homelessness issue have been left to fester by city leaders for too long; the solutions won't come with a snap of the fingers.
But they can start with a snap of those fingers.
That snap needs to come with City Council directing the city manager to engage himself and his staff to undertake something in the way of "extensive or exhaustive" research into the problem, and possible solutions.
From the turnout at this week's City Council meeting, it seems that there are plenty of private citizens who want to be part of the solution.
The city needs to be there with them.