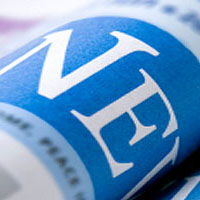 The  Community Action Partnership of Staunton, Augusta and Waynesboro (CAPSAW) is soliciting funding proposals to address the priorities identified in its 2016-2020 Strategic Plan.
Executive director Anna Leavitt said the funding is "flexible and primarily funds local investments in services and partnerships impacting low and moderate income families in the region."
Support is provided through a combination of funding sources including the Cities of Staunton and Waynesboro, Augusta County, private sector partners and both the federal and state governments. The CAPSAW Board of Directors determines what programs may have the largest potential impact on the economic health of our region. CAPSAW evaluates success by examining the outcomes related to the mission of empowering individuals and families to move from social and economic dependency to self-sufficiency.
The 2016-2020 Strategic Plan was developed after an extensive community needs assessment process. Both the Plan and the Needs Assessment report can be found on the City of Waynesboro website at waynesboro.va.us/346/CAPSAW.
Leavitt explains that the plan includes a strategic framework to address the barriers to economic security identified during the assessment and planning process. The framework  includes programs providing services impacting educational attainment, employment placement and career improvement, asset development and mental health services.
"CAPSAW recognizes the scale and scope of the challenges facing our region. We are committed to serving as a catalyst that brings customers and stakeholders together to generate creative, thoughtful and innovative solutions," Leavitt said.
Human service providers interested in applying for CAPSAW funding may access the application atcommongrantapplication.com.
Proposals are due February 2.  An application training will be held on Nov. 19 at 10:30am. Contact CAPSAW staff at [email protected] to register.