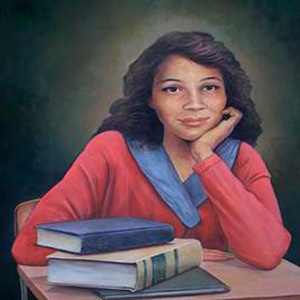 Governor Terry McAuliffe today announced that the newly renovated state building located at 202 N. 9th Street on Capitol Square in Richmond (currently known as the 9th Street Office Building) will bear the name of civil rights pioneer Barbara Johns. The building, which reopened last year, houses the Virginia Attorney General's Office.
Speaking at Virginia Union University's 39th Annual Community Leaders Breakfast, honoring the legacy of Dr. Martin Luther King Jr., Governor McAuliffe said, "When we name our state buildings after people from our history, we make a statement that the work done within those buildings will advance their legacy.
"I cannot think of a better person to inspire the men and women who fight for justice and equality in the Office of the Attorney General than Barbara Johns. When Barbara stood up for equal access to education as a plaintiff in the case of Brown v. Board of Education, she helped changed the history of our nation for the better and inspired a new generation of civil rights leaders. I am honored to announce that her name will be placed on this beautiful building as a lasting reminder of the enormous impact one person can have when they stand up fearlessly for what is right."
Governor McAuliffe made the announcement with Attorney General Mark Herring, who said, "Change in this Commonwealth and this country has always come when brave individuals stand up and demand their rights, and so often it has been a young person who can still see injustice with clear eyes. To me, that's the legacy of Barbara Johns—a brave young woman who stood up and demanded the rights that the Constitution guaranteed to her and to each of us. I will be proud every single day I walk into the Barbara Johns Building to fight for justice, equality, and opportunity for every Virginian."
"Growing up on the Eastern Shore, my parents kept me in public schools during the time of desegregation. It was one of the best decisions of my life and shaped who I am today," stated Lieutenant Governor Ralph Northam, who also attended today's breakfast. "As a teenager in Farmville, Barbara Johns led the fight for equal education for all and is an American hero. It is a fitting tribute for these halls of justice to be named in her honor."
The building at 202 N. 9th Street will be formally dedicated in a public ceremony, details for which will be announced soon.