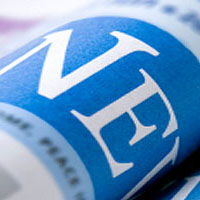 Last year's shortage of canned pumpkin should not be an issue for consumers this year.
According to Libby's 2016 Harvest Forecast, processed pumpkin will be plentiful on supermarket shelves throughout the holiday baking season. The supply is projecting to remain strong throughout 2017.
"While it's always ideal to use fresh pumpkin, that can be hard to find over the holidays," said Tony Banks, a commodity marketing specialist for Virginia Farm Bureau Federation. "Consumers rely heavily on pumpkin, not only for baking, but for their diets. Pumpkin is a wonderful nutritional powerhouse and can be used in many soups and entrees.
"Consumers may not have the space to store pumpkins and squash for cooking throughout the year, so processed product is a convenient and excellent substitute."
In 2015, record rain fell during the month of June in Illinois, where a large portion of the U.S. pumpkin crop is grown. Last year's crop reports show the harvest ended a month earlier than usual.
Consumers faced the possibility of not having adequate amounts of canned pumpkin for holiday pies and other seasonal baking needs, according to Libby's.
About 80 percent of processed pumpkin sales occur between September and the end of the year.