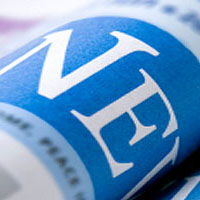 Book-signing & Conversation
Cabin Fever
The Latest in the Seamus McCree series by James M. Jackson
Wednesday, April 30 2-4 p.m.
Bookworks, 101 W. Beverley St., Staunton
Info: (540) 887-0007,
Financial crimes investigator Seamus McCree returns in this thrilling sequel to Bad Policy. With his house in Cincinnati in ruins, Seamus retreats to the family cabin for some well-earned rest and relaxation. But his plans for a quiet, contemplative winter in the wilds of Michigan's Upper Peninsula are shattered when he discovers a naked woman on his porch during a blizzard. The mystery woman is suffering from hypothermia, frostbite, high fever, amnesia … and rope burns on her wrists and ankles.
Snowbound at the cabin, without transportation or phone coverage, Seamus struggles to keep the woman alive and find a way to get an SOS message out. What he doesn't know is that a domestic paramilitary organization is hunting for an escaped female prisoner—and closing in on his isolated refuge.
"What a great story! Wry, witty and completely appealing—as if Robert B. Parker's Spenser moved to Ohio. I love Seamus McCree—a savvy PI who tackles the mysteries of life with heart and brains and humor."
– award-winning mystery author Hank Phillipi Ryan
About the Author:   Known as James Montgomery Jackson on his tax return (and to his mother whenever she was really upset with him), author James M. Jackson splits his time between the woods of Michigan's Upper Peninsula and Georgia's low country. In addition to his first novel, Bad Policy, Jim has published a book on contract bridge, One Trick at a Time: How to Start Winning at Bridge, as well as numerous short stories and essays.