Bell Biv Devoe will join Blackstreet and SWV on the "Three Stripes Tour" Friday, June 30 at Altria Theater in Richmond.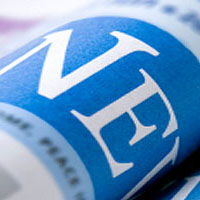 Tickets go on sale at 10 a.m. Friday, May 12 and are available at the Altria Theater and Dominion Arts Center box offices, by phone at (800) 514-3849 and online at etix.com.
Bell Biv Devoe has been bridging the gap between R&B and Hip-Hop music with a pop-feel-appeal for more than 25 years. A direct by-product of the hugely successful 1980's vocal quintet "New Edition", "BBD" merged the irresistible sounds of Hip-Hop beats, New Jack Swing and R&B harmonies.
The group's wildly successfully debut album Poison sold 4 million copies and featured 4 classic hits. In addition to the platinum-selling title track, the album featured "Do Me," "When Will I See You Smile Again," and "BBD…I Thought It Was Me." BBD's follow up album, "WBBD-Bootcity (A Remix LP)" sold over 700,000 units, while the 1993 album "Hootie Mack" was certified gold. The group's 2017 album, "Three Stripes," has already produced hits in "Run" and "I'm Betta".
Presently Ricky, Mike and Ronnie are stronger today than ever before. Since the early days with New Edition, BBD has sold over 20 million albums worldwide and has won the hearts of millions of fans globally. BBD's many accolades include numerous Grammy nominations, three American Music Awards, two Soul Train Awards, countless "Keys to The City,' as well as an abundance of esteemed salutations for their many humanitarian efforts. Most recently Ricky, Mike and Ronnie were bestowed (along with Ralph, Bobby, Johnny) with the 2013 Soul Train Music Awards Lifetime Achievement honor and their early music careers were dramatized in BET's The New Edition Story, a 3-part miniseries chronicling the lives of BBD and the other New Edition members. BBD's extraordinary accomplishments have set them apart from their peers and have cemented them as pioneering icons in their own right.
One of the top R&B vocal groups of the 1990's, Blackstreet was founded by singer, producer, and new jack swing pioneer Teddy Riley. On the strength of "Before I Let You Go," a Top Five hit on the R&B charts, Blackstreet was a platinum-selling hit even without much crossover exposure. Two more singles from the album, "Booti Call" and "Joy," were minor hits as well. The inescapable smash single "No Diggity," which featured special guest Dr. Dre, that put them over the top. "No Diggity" reigned for four weeks on top of the pop charts and won a Grammy for Best R&B Vocal by a Duo or Group; it also pushed sales of the album "Another Level" past the four million mark.
SWV (Sisters With Voices) gave the world "Weak," "Right Here/Human Nature," "I'm So Into You" and others that combined soul and funk with the glorious gospel harmonies LeLee Lyons, Taj Johnson- George and Coco Gamble grew up singing in the church, which is where they learned to harmonize. The release of "It's About Time" was preceded by "Right Here" in the fall of 1992. The single reached No. 13 on the R&B chart, but it was the No. 2 hit, "I'm So Into You," that established the trio as a commercial force early in 1993. It was followed by two No. 1 R&B singles in a row: "Weak" and "Right Here/Human Nature," a remix of their first single that featured samples of Michael Jackson's hit "Human Nature." "Weak" also hit No. 1 on the pop chart, while "Right Here/Human Nature" reached No. 2. One other Top 10 R&B hit from "It's About Time," "Always on My Mind," followed late in 1993. SWV is one of the world's top-selling female R&B groups, and is indeed striving continuously to be one of the hardest working female groups in the entertainment industry today!