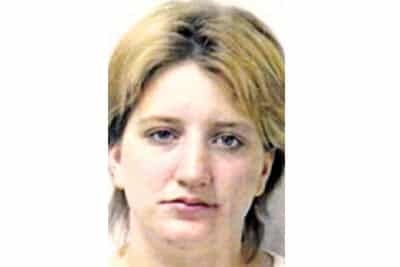 The AWARE Foundation published an unsolved cold case file this weekend on social media for Rachel Nicole Good who went missing on Oct. 18, 2003, from Elkton. She was 10 weeks pregnant when she disappeared. Investigators believe she was murdered but say they do not have enough evidence without her body.
The missing person case file for Rachel Nicole Good included:
Missing since: October 18, 2003, from Elkton, Virginia
Age: 20 years old (35)
Height and weight: 5'4, 180 pounds
Clothing/jewelry description: A yellow t-shirt, blue jeans and possibly stud earrings.
Medical conditions: Good was 10 weeks pregnant at the time of her disappearance.
Distinguishing characteristics: Caucasian female. Blonde hair, brown eyes. Good has scars on her navel and her back.
Good was last seen with friends in the parking lot behind the Elkton Volunteer Fire Department, near the Coin Laundry, off Spotswood Trail in Elkton, at approximately 6 p.m. on Oct.18, 2003. Her friends saw her get into her Dodge Neon and drive away as it got dark. She has never been heard from again. Her car was found parked at her home in the 100 block of Virginia Avenue in Elkton.
Good was romantically involved with a married Elkton police officer, Adam W. Williams, at the time of her disappearance, and he is reportedly the father of her unborn child. He originally headed the investigation into her case. The Elkton police placed Williams on paid administrative leave after her disappearance and executed a search warrant on his home in connection with Good's case. He resigned from the force in January 2004.
Police are also interested in speaking to the driver of a red truck seen near Good's home at about noon on Oct. 19, the day after her disappearance. The driver has not been identified and is not being called a suspect in her case.
Prosecutors assembled a special grand jury to investigate Good's case in September 2004, but no indictments were handed down. Authorities do not believe Good left Elkton of her own volition. They believe she was murdered, but little evidence is available in her case and investigators do not believe they can prosecute anyone until Good's body is found. She is a graduate of Fort Defiance High School and left behind three children when she vanished. Her case remains unsolved.
If you have any information concerning this case, contact:   
Virginia State Police
(800) 572-2260
http://charleyproject.org/case/rachel-nicole-good
https://www.findthemissing.org/en/cases/1141