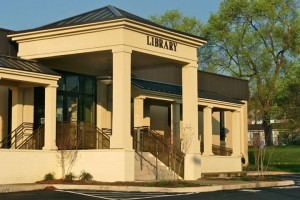 The Augusta County Library recently received two awards from the Virginia Public Library Directors Association. The library received the Outstanding Cooperative Programs award for its Job Club partnership with the Rotary Club of Staunton-Augusta County. The Outstanding Innovative Outreach award was received for working to relocate the Augusta County Genealogical Society's library to the Fishersville Library.
Both awards honor the most outstanding programs for libraries serving a population between 30,000 and 80,000. The programs recognized are examples of how the library has partnered to expand and enhance programming for adult audiences in a time of limited finances.
Library director Diantha McCauley said, "Although the true measure of our success is how well we meet the needs of our community, it is gratifying to be recognized by our peers in the library profession."
The VPLDA is comprised of the directors of public libraries from across the state. Formed some twenty years ago, the group meets annually to present awards for outstanding services and programs.
For additional information about Augusta County Library and its services, contact the library at 540-885-3961 or visitwww.AugustaCountyLibrary.org.