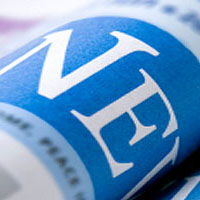 The Waynesboro Police Department has charged a local couple with felony shoplifting after they stole $200 worth of merchandise from a city department store the same day they robbed a man in Augusta County.
Dakota Lee Grogg, 27 years old of Waynesboro, and Tia Marie Smith, 32 years old of Lyndhurst, both face one charge of grand larceny stemming from the theft at Kohl's, 841 Town Center Drive.  The warrants were served on them this week.
On April 9 at approximately 4 p.m., officers responded to the store for a report of a man who had just taken four shirts and left without paying.  When he was confronted on the parking lot by the store's loss prevention officer, he fled on foot and then in a vehicle leaving his female accomplice behind.  He came back a short time later and picked up the woman.  The LPO provided the officers with the vehicle's registration.  A check of the vehicle through DMV records indicated the vehicle belonged to Smith's mother.
When the LPO checked store surveillance footage after the theft, he was able to determine that the female had stolen some clothing as well.   Officers were also able to identify Grogg and Smith from the surveillance footage.
On the same day as the Kohl's incident several hours earlier, Grogg and Smith and another woman robbed and beat an Augusta County man.  They were arrested April 10 and remain in Middle River Regional Jail on bond.