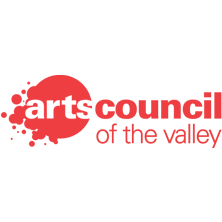 Over the course of the past decade the Arts Council of the Valley has awarded nearly $350,000 in grants to support community-based initiatives in the City of Harrisonburg and Rockingham County through its Advancing the Arts grants. As a reflection of the community's creativity, these funds are awarded to organizations, art educators, and artists working in the visual, performing, and literary arts.
Advancing the Arts grants are broken into two grant tracks – Arts in Education, provided to educators and organizations, and Creative Inspiration, allocated to artists.
The Council is pleased to announce its fall 2016 Advancing the Arts recipients:
Arts in Education:
Story Telling through Creative Dramatics, Elkton Recreation Center with Elkton Elementary School, Rockingham County, Mary-Liz Humphrey.
The Printing Party, Peak View and Lacey Springs Elementary Schools, Rockingham County, Christopher Michael.
Woven Together, Smithland Elementary and Skyline Middle Schools, Kate Nesmith and Holly Kincaid
My Art Goes Walking, Elkton Middle School, Tracy West
Discovering Bach, Shenandoah Valley Bach Festival, David McCormick
Leaving My Mark with Ashley Sauder Miller, Broadway High School, Brandy Somers
Annie gets a Second Home, Second Home, Leeanne Shepherd
No Creative Inspiration grants were awarded this cycle.
Applications for these grants are disseminated annually in August. Submissions are taken in October and notification occurs in early November.
In January 2017, Arts Council of the Valley will host a workshop for potential applicants for a second round of grant awards in spring 2017. Interested applicants will find more information at www.valleyarts.org. The Council is encouraging all artists and art educators to apply.