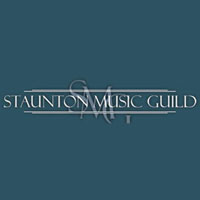 The Staunton Music Guild has officially opened the 2014 application process for the Ray Houser Scholarship. The scholarship fund was established in 2011 by the Staunton Music Guild in honor of Mr. Houser's dedication to radio broadcasting, music, and his steadfast commitment towards helping others in his Shenandoah Valley community. This scholarship has been awarded for the past two years to a worthy graduating student from Augusta County.
Ray Houser was a local icon, DJ, musician, entrepreneur, and radio personality since 1946. This $500 scholarship will be awarded to a graduating high school senior from any school in Augusta County including the cities of Staunton and Waynesboro who plans to continue his/her education in the fields of broadcasting or music.
Applicants must:
*Have a GPA equal to or higher than 3.0
*Submit a 500 word essay on the following topic: How has music inspired you and what are your future plans in the music/broadcasting industry?
Applicants should include contact information, grade, and the school attended on the essay. Applications must be submitted not later than 5pm May 24, 2014. Electronic submissions should be sent to [email protected] and hard copy submissions to Staunton Music Guild, 13 W. Beverley St. Ste. 6, Staunton, Va 24401.
The Staunton Music Guild (SMG) has raised to date over $2,500.00 from donations and various fund raising events to fund the scholarship for several years. Area organizations such as the Greater Augusta Regional Chamber of Commerce and the Lions Club have contributed generous sums of money, and SMG members donated their time and music performances, raffled off contributions from area businesses to build the program.
The Staunton Music Guild is a 501(c)(3) charitable organization whose mission is to support the performance and growth of music in the Staunton area through promotion, education and community outreach. Showcases, educational events and a variety of volunteer and promotional opportunities are planned throughout 2014.