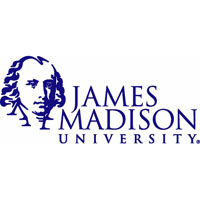 James Madison University ranks No. 16 among large schools on the Peace Corps' 2016 Top Volunteer-Producing Colleges and Universities list with 35 Dukes currently volunteering worldwide.
Large schools are defined as having more than 15,000 undergraduate students.
Since the Peace Corps' founding in 1961, 488 alumni from JMU have served in the organization that sends Americans abroad on behalf of the United States to address the most pressing needs of people around the world. JMU alumni join more than 3,000 college alumni who have served in the Peace Corps.
JMU was ranked within the Peace Corps' Top 25 lists of large colleges and universities producing Peace Corps volunteers in 2007 and 2008. Prior to 2006, JMU was included in the medium colleges and universities category, where the school was ranked within the Top 25 list annually since 2000. Medium colleges and universities are defined as having between 5,000 and 15,000 undergraduate students.
Alumni participation in the Peace Corps builds on a service culture encouraged at JMU as it prepares students to be educated and enlightened citizens who lead productive and meaningful lives. Through its Community Service Learning, Alternative Break Program and multiple service opportunities inside and outside the classroom, JMU supports the development of leaders committed to service.
This year's rankings follow a 40-year high in applications for the Peace Corps in 2015, following the implementation of application and recruitment reforms.