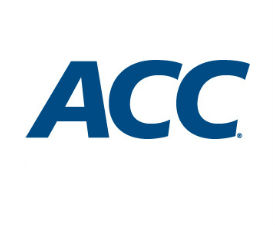 Florida State's impressive 51-14 win at third-ranked Clemson on Saturday night was reflected in the Atlantic Coast Conference Player of the Week honors announced on Monday. The Seminoles swept all three of the ACC's weekly offensive awards and were recognized at six positions total, led by national award winners Jameis Winston and Lamarcus Joyner.
Winston, who threw for 444 yards and three touchdowns and ran for another score in Saturday night's win, was recognized as both the ACC Offensive Player and ACC Freshman of the Week. The honors came one day after Winston was named both the National Player of the Week and the National Freshman of the Week by Athlon Sports.
Joyner, a senior cornerback, was named the ACC Defensive Back of the Week after forcing three first-half turnovers as Florida State seized early control versus the Tigers. Joyner, also named the National Defensive Player of the Week by the Walter Camp Foundation, forced two fumbles and picked off a pass.
Winston and Joyner were joined by FSU teammates Cameron Erving (ACC Offensive Lineman of the Week), Rashad Greene (ACC Receiver of the Week) and Telvin Smith (ACC Co-Linebacker of the Week).
Others cited for their play this past weekend were Wake Forest's Nikita Whitlock (ACC Defensive Lineman of the Week), Georgia Tech's Quayshawn Nealy (ACC Co-Linebacker of the Week) and Miami's Ladarius Gunter (ACC Specialist of the Week).
Winston has now received six ACC weekly accolades after being named ACC Offensive Back of the Week twice and ACC Rookie of the Week four times. The Defensive Lineman of the Week honor is the second for Wake Forest's Whitlock this fall. Florida State's Smith has been recognized twice as an ACC Linebacker of the Week, and Miami's Gunter has been honored on two occasions (once as ACC Defensive Back of the Week and once as ACC Specialist of the Week).
OFFENSIVE BACK/ROOKIE – Jameis Winston, Florida State, Fr.-R, QB, 6-4, 225, Bessemer, Ala.
Winston threw for a season-high 444 yards and three touchdowns, while adding a rushing score to lead the fifth-ranked Seminoles past No. 3 Clemson, 51-14, in "Death Valley" on Saturday. The Seminoles' 51 points are the most ever by an opposing team at Clemson's Memorial Stadium. Winston's 444 yards are the most by an FSU quarterback in almost 13 years – since 2000 – and the performance marked his third consecutive 300-yard passing game, tying the Florida State record. Winston leads the ACC in pass efficiency, passing yards per game, total offense, completion percentage and passing touchdowns this season, as Florida State has started 6-0 for the first time since 1999.
OFFENSIVE LINEMAN – Cameron Erving, Florida State, Jr-R. LT, 6-6, 320, Moultrie, Ga.
Erving had a dominant performance in the fifth-ranked Seminoles' 51-14 victory at No. 3 Clemson on Saturday night. Erving did not allow a sack against a Clemson defense that entered the game leading the nation in the category. Erving shut down Clemson defensive end Vic Beasley, against whom he lined up for most of the game. Beasley entered the game with a nation-leading nine sacks and was limited to just two second-half tackles on running plays. Erving's blocking allowed quarterback Jameis Winston the time to throw for 444 yards – ninth-most in FSU history – and the FSU offense put up the most points ever by an opponent in Death Valley.
RECEIVER – Rashad Greene, Florida State, Jr, WR, 6-0, 180, Albany, Ga.
Greene caught eight passes for a season-best 146 yards and two touchdowns to lead the fifth-ranked Seminoles to a 51-14 victory at No. 3 Clemson on Saturday night. Greene's 72-yard touchdown catch and run in the second quarter gave the Seminoles a commanding 24-7 lead. Greene caught a quick six-yard slant, slipped past a group of Tiger defenders and sprinted over 60 yards untouched on the score. Greene leads the ACC in receiving touchdowns (7) this season.
DEFENSIVE LINEMAN – Nikita Whitlock, Wake Forest, Sr.-R, NG, 5-11, 250, Wylie, Texas
Whitlock had five tackles, two sacks and three quarterback hurries in Wake Forest's 34-10 win over Maryland. Whitlock set the tone early for the Deacon defense as he sacked Maryland quarterback C.J. Brown on the Terps' first play from scrimmage to set up second-and-24 and an eventual punt. On its second possession, Maryland drove to the Wake Forest 17 before Whitlock tackled Brown for no gain. Then, on third-and-17, he forced an incompletion with a quarterback hurry. On Maryland's third possession, Whitlock sacked Brown for a loss of 15 yards, leading to another punt.  Whitlock had a tackle for no gain in the third quarter and two quarterback hurries in the fourth quarter, despite being double and triple-teamed. Whitlock currently ranks second nationally in tackles-for-loss and seventh in sacks.
CO-LINEBACKER – Telvin Smith, Florida State, Sr., LB, 6-3, 218, Valdosta, Ga.
Smith led No. 5 Florida State to a 51-14 victory at No. 3 Clemson on Saturday night by totaling a game-high 11 tackles, along with a tackle-for-loss and a pass break-up. Smith was also in on the tackle on the first play of the game that resulted in a fumble by Clemson tight end Stanton Seckinger. Smith spearheaded a defensive effort that held Clemson nearly 200 yards below its season average in total offense.FSU held the Tigers to 326 total yards after Clemson entered the contest averaging 514.5 yards per game.
CO-LINEBACKER – Quayshawn Nealy, Georgia Tech, Jr.-R, LB, 6-1, 232, Lakeland, Fla.
Nealy had an interception, a fumble recovery and a pass break-up as Georgia Tech blanked Syracuse, 56-0, allowing just 208 total yards. Nealy had a pair of tackles and was instrumental in the Yellow Jackets recording a second shutout in the same season for the first time since 1985.
DEFENSIVE BACK –Lamarcus Joyner, Florida State, Sr., CB, 5-8, 190, Ft. Lauderdale, Fla.
Joyner forced three first-half turnovers to propel the fifth-ranked Seminoles past No. 3 Clemson 51-14 on Saturday night. Joyner forced a fumble on the game's opening play and another fumble later in the opening quarter on a sack of Clemson quarterback Tajh Boyd that was recovered by Mario Edwards,Jr., for a touchdown. Joyner intercepted Boyd in the second quarter and finished the game second on the team with eight tackles. He was named Walter Camp National Defensive Player of the Week on Sunday.
SPECIALIST – Ladarius Gunter, Miami, Jr., DB, 6-2, 196, Montgomery, Ala.
Gunter found the end zone for the second consecutive game in Miami's 27-23 win at North Carolina last Thursday night. Gunter snagged an Artie Burns blocked field goal and returned it 67 yards for a touchdown. Gunter was the first Hurricane to return a blocked field goal for a touchdown since Devin Hester against Florida in the 2004 Chick-fil-A Bowl. Gunter, who also has an interception return for a touchdown in Miami's win at Georgia Tech on Oct. 5, finished the North Carolina game with six solo tackles as well.