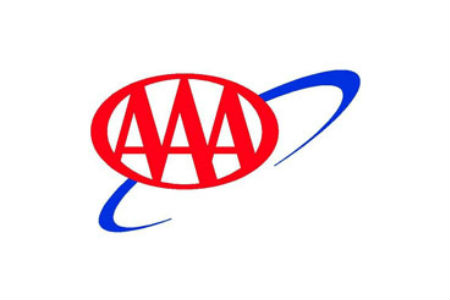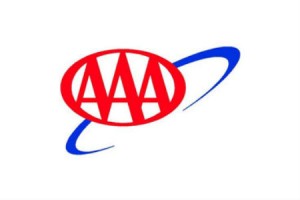 AAA Travel projects 34.7 million Americans will journey 50 miles or more from home during the Labor Day holiday weekend, the highest volume for the holiday since 2008 and a 1.3 percent increase over 2013.
Nearly 86 percent of travelers (29.7 million) will celebrate the holiday with a final road trip before summer comes to a close and children head back to school.
The Labor Day holiday travel period is defined as Thursday, August 28 to Monday, September 1.
Highlights from 2014 Labor Day Travel Forecast include:
Historically, when Labor Day weekend begins in August, Americans have shown a higher tendency to travel.
Consumer spending has surpassed income growth, indicating that Americans are willing to take on debt to finance a vacation.
Automobile travel will increase by 1.4 percent this year, with 29.7 million travelers hitting the road.
Nearly eight percent of travelers (2.65 million) will travel by air, a one percent increase from last year.
Travelers will encounter airfares just two percent higher than last year and daily car rental costs that remain consistent at $51.
Hotel rates at AAA Two Diamond hotels are nine percent higher than last year and Three Diamond hotels are six percent more.
"AAA is forecasting a lift in Labor Day travel this year as Americans are more optimistic about their financial situation," said Martha Mitchell Meade, Manager of Public and Government Affairs for AAA Mid-Atlantic.  "Gas prices are also the lowest in August since 2010, giving the   nearly 86 percent of holiday travelers taking to the road a bit of relief at the pump."
Consumer spending is continuing to rise in spite of stagnant income growth. In the third quarter of this year spending is expected to increase 3.8 percent year-over-year, while disposable personal income is only expected to increase 1.4 percent. Reliance on credit cards, rather than increasing income, is fueling holiday travel spending this year. While economic growth is slow, consumers are feeling more comfortable taking on debt.
Travelers likely to pay lower gas prices for Labor Day
Most U.S. consumers are paying the lowest gas prices for early August since 2010. AAA expects gas prices to have little impact on the number of people traveling for Labor Day, though lower prices could help make travel more affordable.  Barring a major development, such as a Gulf Coast hurricane, prices are likely to remain relatively low leading up to the holiday weekend compared to recent years, which will allow travelers to allocate more of their budgets towards travel expenses. The current price of gas is $3.44 per gallon compared to $3.59 on Labor Day last year.  Virginia is averaging about 23 cents less than the national average at $3.21 per gallon and is currently the fifth lowest in the country to buy gasonline. AAA provides the latest gas prices for the nation, states and metro areas at  AAA provides the latest gas prices for the nation, states and metro areas at FuelGaugeReport.AAA.com.
Airfare and hotel costs rise, car rental fees flat
According to AAA's Leisure Travel Index, hotel rates for AAA Three Diamond lodgings are expected to increase six percent from one year ago with travelers spending an average of $171 per night compared to $161 last year. The average hotel rate for AAA Two Diamond hotels has risen nine percent with an average cost of $125 per night.
Weekend daily car rental rates will average $51, the same as last year. Airfares have risen two percent with the average round-trip, discounted fare for the top 40 U.S. routes costing $219, up from $214 last year.
AAA offers digital travel planning resources
AAA's digital tools for travel planning 'on the go' include eTourBook guides for tablets and smartphones, available free to members at AAA.com/ebooks. Choose from 101 top North American destinations including cities, like the award-winning Las Vegas title, regions, like Wine Country, and National Parks.
The free AAA Mobile app for iPhone, iPad and Android offers GPS navigation to help travelers map a route, find current gas prices and find discounts, book a hotel and access AAA roadside assistance. Members using the iPad version can access interactive Top Destinations travel guides for 10 popular cities. Travelers can learn more atAAA.com/mobile.