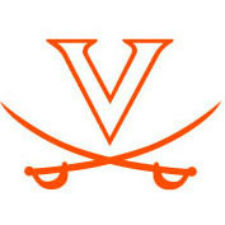 Using an 11-2 run, the No. 5 UVa. Cavaliers (4-0) ran away with a 19-12 triumph over the Rutgers Scarlet Knights (2-1) Saturday evening inside Klöckner Stadium. UVa has now started seven-straight seasons with a 4-0 record.
"It felt like another close game," said Virginia head coach dom starsia. "At least coming out of halftime and into the second half. I give Rutgers a lot of credit. I thought they played hard, but our guys played tough and really buckled down on defense in the second half."
Rutgers was hot early, staking itself to an early 6-3 lead. Scott Klimchak scored back-to-back goals to cap the run with 12:03 left in the second period. Ryan Tucker scored the first of his career and game-high five goals in transition from Greg Danseglio at 11:23. The second period score by Tucker cut the UVa deficit to two goals, 6-4.
Anthony Terranova scored at 9:28 in the second period on a pass from Klimchak, pushing the Rutgers advantage back to three goals, 7-4. Virginia closed out the first half on a 5-1 run, capped by Tucker's third goal of the game, which came with five-tenths of a second left in the period on a pass by Mark Cockerton. UVa entered the intermission with a 9-8 lead and the Cavaliers never trailed again. During the 5-1 run, Tucker scored three of his five goals, while Owen Van Arsdale and Cockerton also tallied scores.
The game was won for UVa in the third quarter as the Cavaliers reeled off a 5-1 run, taking a commanding 14-9 lead. Tucker finished the third quarter scoring with his fifth and final goal with 32 seconds left on a helper by Greg Coholan. Van Arsdale found James Pannell at the 13:12 mark in the fourth quarter, capping an 11-2 run that started after Rutgers led 7-4 with 9:28 left in the second quarter.
"I thought we played really well over the last 35 minutes of the game," said Starsia. "We buckled down and got a few stops."
Rutgers recovered to reel off three-straight goals to pull within three goals, 15-12. Brian Goss capped the run for the Scarlet Knights with a man-up score at 10:42. UVa retaliated when Nate Menninger won the ensuing faceoff, picked up the ground ball and streaked for the unassisted goal at 10:36, the first of his UVa career after transferring from NCAA DIII Hamilton College in the fall.
Menninger's goal started a 4-0 UVa run to finish the game. Cockerton scored once and Pannell tallied two scores to end the game's scoring.
"We had some chances to bury the game," said Starsia. "But, their kid in goal was special tonight. When we had a chance to get ahead of them a couple times he came up with some big stops. They're not all going to be one-goal games throughout the year, but I was prepared to tolerate it if we were on the north end of those scores. It was nice to put some breathing room between us in the fourth. It really didn't feel like the game was over until there was about a minute or so left. I thought we got stronger as the game got deeper and that was good to see."
Cockerton dished out a career-high three assists and matched a career high with seven points. Van Arsdale dished out a career-high four assists and scored a career-high six points. UVa received hat tricks from Tucker (5), Cockerton (4) and Pannell (3). Eight different Cavaliers scored goals for UVa and seven of UVa's 10 starters scored at least two points for UVa. Menninger was 9-of-15 on faceoffs with the long pole, while Chris LaPierre picked up a game-high five ground balls.
UVa won the battles of shots (60-31), ground balls (44-28) and faceoffs (17-16). Rutgers' goalie Kris Alleyne was bombarded with 60 shots, making 21 saves. UVa goalie Matt Barrett made 10 saves, while Scott McWilliams logged a team save when he jumped in front of the cage to block a potential Rutgers goal on Virginia's lone failed clear attempt.
UVa returns to action on Tuesday when the Cavaliers travel to Emmitsburg, Md., to face the Mount St. Mary's Mountaineers in a mid-week matinee.