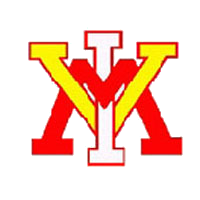 The nationally-ranked defense of the #14 Chattanooga Mocs lived up to its billing, shutting down VMI and handing the Keydets a 55-7 Southern Conference loss Saturday afternoon at Finley Stadium in Chattanooga, Tenn. The game was the first meeting between the programs since 2002.
VMI, which fell to 1-5 overall and 0-3 in the SoCon, entered the contest with one of the top passing teams at the FCS level, but the Mocs (3-2, 2-0), ranked 20th in FCS and second in the Southern Conference in total defense, kept up their stingy ways. UTC held VMI to just 165 yards of total offense while recording four quarterback sacks and forcing three Keydet turnovers.
Chattanooga kept VMI off the scoreboard until just 36 seconds remained in the game and redshirt sophomore quarterback Hayden Alford dove into the end zone from a yard out. Alford's touchdown was set up by his 44-yard completion to Calvin Michie, as well as the QB's 11-yard scramble that got the Keydets down to the one-yard line.
VMI, which had been averaging over 400 yards of offense per game, including 298 passing yards per contest, never got on track. Cobb completed just six of 18 passes for 42 yards, while Alford was 4-for-9 for 70 yards and an interception.
On the other side, UTC piled up 555 total yards, including 322 yards on the ground. Quarterback Jacob Huesman did most of the damage for the Mocs, rushing for 99 yards and two touchdowns on nine carries and completing 15 of 22 passes for 178 yards and four scores.
The two teams battled back and forth through most of the first quarter, and the game remained scoreless until Huesman hooked up with Derrick Craine on a 23-yard scoring strike with 1:40 to play in the period. UTC would then score on its next six possessions to take a commanding 34-0 halftime lead en route to the victory. The Keydets did block a kick in the second quarter, turning back an extra point for their fourth blocked kick attempt of the year. Coming into the weekend, that number would have been one off the FCS lead.
Defensively, VMI was led by junior linebacker Caleb Lindsey, who recorded eight tackles, and sophomore defensive back Alijah Robinson, who was in on six stops. Junior Alex James had two tackles and recovered a fumble for the Keydets.
VMI will be back on the road next Saturday when the Keydets travel to Annapolis, Md., to take on Navy. Game time is set for 3:30 p.m.