Morgan Griffith: Fixing America's immigration system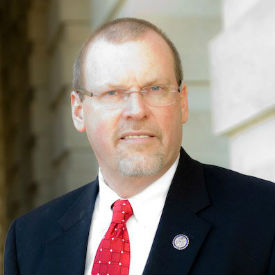 It seems likely that legislation regarding immigration and the southern border will move in the House soon.
Like many of you, I want to secure our borders AND am sympathetic to the plight of the so-called DACA children. These are children of illegal immigrants whose parents brought them here at a tender age and, as a result, have little or no knowledge of their home countries. We must find a way to treat these children fairly, but any effort that fixes the DACA situation must also include significant and substantial upgrades in border security, particularly along the southern border where we have so many problems. When people and goods can cross the border with impunity, national security is threatened and the rule of law is undermined.
DACA and border security are priorities for fixing in any immigration legislation that may soon move, but the broader immigration system also needs significant and substantial reform.
Immigrants have often strengthened our country, whether they come from Asia, Africa, Europe, South America, or Central America. But the present system doesn't serve our national interest. Parts of it, such as the visa lottery that strews visas among countries underrepresented in other avenues of legal immigration, seem downright absurd.
The whole immigration system needs a reorientation toward bringing in the skills that will create jobs, power the economy, and improve life for all, whether other immigrants or the native-born.
The recent British royal wedding of Prince Harry and Meghan Markle reminded me of how immigration can have a positive impact on a country. Of course, Meghan Markle is an American now married into the British royal family. Before the night of her wedding, she stayed at Cliveden House, once the residence of Nancy Astor, who was born in Danville, Virginia, but went down in history as the first female Member of Parliament in the United Kingdom.
It's not news that someone can be born in one country and thrive in another. It's the task of an immigration system to bring in those who are most likely to thrive.
Coming legislation on immigration should look after DACA beneficiaries, but it should also look after our national needs. This opportunity is too critical to our future to get wrong.
If you have questions, concerns, or comments, feel free to contact my office. You can call my Abingdon office at 276-525-1405 or my Christiansburg office at 540-381-5671. To reach my office via email, please visit my website at www.morgangriffith.house.gov. Also on my website is the latest material from my office, including information on votes recently taken on the floor of the House of Representatives.
Comments