Dick Cheney tears Donald Trump a new one in TV ad: Not that it will matter much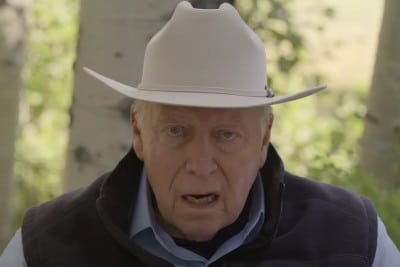 Former VP Dick Cheney calls Donald Trump "a coward," in addition to "the greatest threat to our republic" in the nation's 246-year history, in a new TV commercial for Cheney's daughter, Liz, who is facing an unwinnable battle for her congressional seat in her native Wyoming.
"He is a coward," Cheney said, staring a nuclear-hot hole through the camera. "A real man wouldn't lie to his supporters. He lost his election, and he lost big. I know it, he knows it and deep down I think most Republicans know it."
Spoiler alert: they do, and don't care.
Liz Cheney is only in trouble with the voters back home because she's standing up to Trump.
Irony being what it is, nobody in their Republican Party stood up to Dick Cheney when he was running roughshod in the George W. Bush administration, bogging our country down into two endless wars that nearly bankrupted us.
Anyway, back to Dick, talking about Liz: "There is nothing more important she will ever do than lead the effort to make sure Donald Trump is never near the Oval Office again. And she will succeed."
This would matter more if the kind of people who vote in Republican primaries weren't gleeful that Donald Trump pisses off people like Dick Cheney.
They hate mainstream Republicans as much as they hate Democrats.
Even so, nice try.