After nonsense delay, U.S. Senate votes to pass PACT Act, expanding healthcare for veterans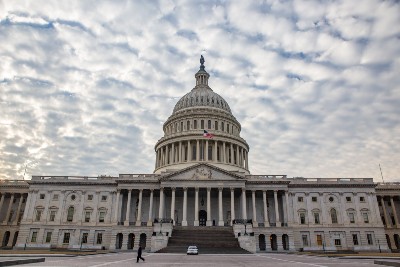 The U.S. Senate voted 86-11 on Tuesday to pass legislation that will expand health coverage for 3.5 million former soldiers who were exposed to toxic burn pits in Iraq and Afghanistan that had been blocked by Republicans last week.
Nothing was changed in the language of the PACT Act from last week's vote that failed because 41 Senate Republicans bought into the argument of Pennsylvania Sen. Pat Toomey, who accused Democrats of trying to "sneak in" $400 billion in new mandatory spending — although the version that had passed by an 84-14 vote in June included the same language.
So, big to-do about nothing.
Obviously, Republicans were shamed by the image of fist-bumping each other on the Senate floor after having denied coverage for veterans suffering from the effects of having been exposed to burn pits used to dispose of trash, sewage and medical waste, exposing those nearby to toxins that have been linked to respiratory issues and cancer.
"Our nation's veterans have sacrificed so much while serving in the Armed Forces, and we must honor that sacrifice by ensuring they have access to the benefits they've earned and deserve," Virginia Sens. Mark Warner and Tim Kaine said in a joint statement. "We're glad the Senate has finally done the right thing by passing this bipartisan legislation to expand much-needed health care benefits for veterans who were exposed to toxins and burn pits while serving our country," the Senators said.
The U.S. House had approved the measure in a 342-88 vote last month, so it will now head to President Biden's desk to be signed into law.