VPAS Senior Prom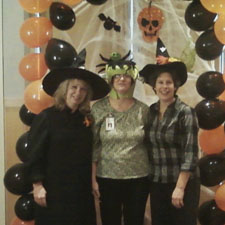 Senior Center members from East Rock, Price Rotary and Timberville Broadway Senior Centers enjoyed the Senior Prom sponsored by the James Madison University Nursing Students Association.
The theme for the Prom was "Monster Mash," and seniors were treated to good food, dancing, door prizes, and lots of fun. Some of the seniors chose to wear costumes to go along with the theme, and center directors Lisa Gooden, Melanie Knowles and Joyce Nussbaum (pictured) joined in the fun.
More information at www.ValleyProgramforAgingServices.com.

Comments