Chamber announces key staff addition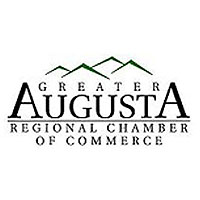 The Greater Augusta Regional Chamber of Commerce announced that Linda Winkler has joined the Chamber staff as the director of programs and special events.
Winkler will be responsible for managing Chamber and community programs, seminars, workshops, and developing public relations and media programs to promote growth and unique opportunities for our community.
She joins the Chamber team with more than 20 years of hospitality and special event business experience. As a special-event coordinator with the Richmond-based Aarrow Special Events, America's largest event company, her eye for minute details was her trademark.
Winkler's continuing experience afforded her the opportunity to be involved with such prestigious events as The Breeder's Cup Championships Weekend, Tennis Championships including The Lipton March of Dimes International, The ATP Volvo Classic, The VCU Medical Center and Dan Marino Child NETT Celebrity Players Tour along with The PGA's Pensacola Open and  Jack Nicklaus's Memorial Golf Tournament. She designed, produced, and coordinated numerous fundraising events for the president of the University of Virginia, the Virginia State University Inaugural Ball, and the Red Skelton YMCA fundraiser.
Winkler is particularly proud of the fundraising effort she initiated to save the Paramount Theater in Charlottesville.  The theater had been closed for more than 30 years and has now been restored to its original glory, reopening Dec. 15, 2004, becoming the anchor for the regional performing arts center.  A rare combination of producer, coordinator, and the tenacity to get the job done is the conduit for her success.
"I am thrilled to be joining the Chamber team," Winkler said. "I am so looking forward to continuing my passion and applying my creativity to help the Chamber build on their stellar program of promoting and supporting the growth of business, industry and agriculture in the Greater Augusta region.  I encourage everyone to become involved with the events and programs offered through the Chamber.  Your suggestions or comments are welcomed."
Linda Hershey, the Chamber president and CEO, said she believes Winkler " will thrive in her new position, and I anticipate that she will exhibit her industry knowledge and expertise while making new advancements for the future mission of our organization."

Comments