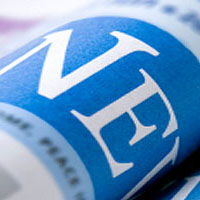 WriterHouse and C-Ville Weekly have teamed up to revamp Charlottesville's annual writing contest, and the results are in! The winning Creative Nonfiction pieces will be published in the Wednesday 7/23 edition of C-Ville, and the public is welcome to come hear the authors read their work at 7pm on Thursday 7/24 at WriterHouse, 508 Dale Ave, behind the Preston Street Bodo's. Winners will each also be presented with a check for $500.
Readers and listeners will enjoy Virginia voices in the three contest areas: General Nonfiction, Local Flavor, and Youth. The producers of this year's contest were particularly thrilled with the variety and quality of writing. Contest Judge Jane Alison did not find her job easy. Honorable mention authors will also be listed in Wednesday's C-Ville weekly.
Jane Alison was born in 1961 in Canberra, Australia, and studied classics at Princeton and Brown universities and creative writing at Columbia. Her first novel, The Love-Artist, was published in 2001 by Farrar, Straus & Giroux and has been translated into seven languages. It was followed by The Marriage of the Sea, a New York Times Notable Book of 2003; Natives and Exotics; and a memoir, The Sisters Antipodes. She lives in Charlottesville and teaches creative writing at the University of Virginia.www.janealison.com
The mission of WriterHouse is to promote the creation and appreciation of literature and to encourage the development of writers of all levels by providing affordable, secure workspace and meeting space, high quality writing instruction, and literary events for the public. WriterHouse is supported in part by grants from the Virginia Commission for the Arts, the National Endowment for the Arts, the Bama Works Fund of Dave Matthews Band in the CACF, and the Maxwell Fund in the CACF.www.writerhouse.org
C-Ville is Charlotteville's weekly print and online periodical covering all things, well, C-Ville. www.c-ville.com.
Event is free and open to the public. WriterHouse, 508 Dale Avenue, Charlottesville, VA (behind the Preston Avenue Bodo's),www.writerhouse.org, 434-296-1922, [email protected]
WriterHouse is a 501(c)(3) non-profit organization.