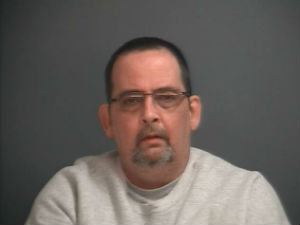 A Drake Inc. employee is charged with the murder of a coworker who was found dead at the 1300 Hopeman Parkway business this morning, Waynesboro Police said.
The Waynesboro Police Department along with Waynesboro Fire and Rescue were called to Drake this morning at around 7:20 a.m. for a male who was found unresponsive in the business by coworkers. Upon arrival, officers and rescue workers began attending to the victim and subsequently discovered a gunshot wound to his midsection. Responders undertook efforts to resuscitate him but were unsuccessful and he was pronounced dead at the scene.
The victim has been identified as Jeffery Scott Earhart, 38, who was a resident of Staunton and an employee of Drake. Next of kin has been notified.
At approximately 8:50 a.m., while detectives were actively investigating the scene at Drake, other officers detained a suspect who had turned himself in at the police department for the shooting. Additional investigation led to this individual, who is identified as Waynesboro resident Boyd William Wiseman, 54, being charged with second degree murder and use of a firearm in commission of a felony.
Wiseman is also an employee of Drake.
The investigation has revealed that the shooting occurred in a common work area shared by multiple workers including the victim and suspect, but prior to arrival of other employees. The suspect fled the scene before coworkers arrived for work and discovered the victim.
This case remains under investigation and no further details will be released to protect the integrity of that investigation and any forthcoming prosecution.