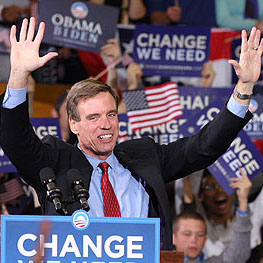 U.S. Sens. Mark R. Warner, D-Va., and Tom Coburn, R-Okla., today introduced the "STOP the OverPrinting Act" (S. 210), the Senate version of House legislation requiring the Government Printing Office to post legislative bills and resolutions online instead of automatically printing and distributing them to each congressional office.
The senators estimate that the legislation should result in significant savings in the $7 million that the GPO is expected to spend on congressional printing this year. The legislation passed the House of Representatives on Jan. 18.
"Just about everything we do in Congress occurs in an online, digital environment, yet the Government Printing Office is still printing paper copies of every bill and resolution and delivering them to every Congressional office," Sen. Warner said. "Individuals, families and businesses figured out a long time ago that shifting documents on-line reduces printing expenses. This commonsense proposal might be mostly symbolic, but it will save millions of taxpayer dollars every year, and that should continue to be our top priority."
"With this year's deficit hitting a record $1.5 trillion, both parties in Congress need to get in the habit of cutting spending if we are going to avert a fiscal catastrophe. This bill is a small but important step toward shifting Congress' focus from borrowing to saving. It is important for Congress to follow through and begin making real, specific cuts. I call on Majority Leader Reid, Minority Leader McConnell and all of my colleagues to pass this bill by unanimous consent at the earliest opportunity and send it to the President's desk," Coburn said.
Warner is chairman of the Budget Committee's bipartisan Task Force on Governmental Performance, which works to boost the efficiency and cost-effectiveness of government agencies and federal programs. In addition, last December the president signed into law Warner's Government Performance and Results Modernization Act, which requires federal agencies to identify their top priorities, publicly report program results, and identify ineffective and overlapping programs.
Warner recently called for regulatory reform in the form of "Regulatory PAYGO" – a common-sense effort to cut red tape by requiring government agencies to eliminate one duplicative or outdated regulation for each new regulation it seeks to enact.
Edited by Chris Graham. Chris can be reached at [email protected].