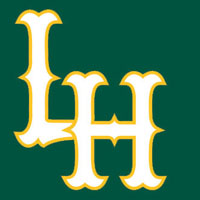 Lynchburg called upon its City Stadium magic again to complete a three-game sweep of the Winston-Salem Dash, as Joe Odom's single scored Tyler Tewell in the bottom of the ninth to give the Hillcats their 10th walk-off victory of the year, 2-1 at Calvin Falwell Field Sunday night.
After falling behind 1-0 in the fourth, the Hillcats (60-59) had to come back for the third consecutive night. Daniel Carroll tied the game after reaching on a leadoff single in the bottom of the sixth. He advanced to third after an Eric Garcia walk and a base hit by Kevin Ahrens. Justin Bloxom grounded into a 6-4-3 double play, but Carroll came home to knot the score, 1-1.
The contest remained square until the final frame when Tewell hit a double down the left field line with two outs for his third hit of the night. After Emerson Landoni was hit by a pitch, Odom hit a sharp single up the middle to drive in Tewell and end the game. The Hillcats have now posted 16 victories in the team's final at-bat, including three in the past five days. Odom has triggered two of those victories this week with a home run in the 14th inning on August 6.
Ben Brewster (0-1) gave up the hit to take the loss after 1.2 innings of relief. Brady Feigl (2-1) earned the victory after a perfect ninth inning lowered his ERA to 0.96 and extended his consecutive scoreless innings streak to 8.2 frames. Jarett Miller started the game and provided the Hillcats with his 10th quality start in his last 12 outings after only allowing one run in five innings. Miller struck out six and walked two. J.B.Wendelken gave up one run in seven innings for the Dash (54-65).
Winston-Salem's lone run came in the fourth. Cleuluis Rondon began the stanza with a double and scored two batters later on an RBI single by Jason Coats. Coats had the only multi-hit effort for the Dash, going 2-for-4 with a double.
The two teams have an off day Monday and then meet again in Winston-Salem to open a three-game series Tuesday night at BB&T Ballpark. Blair Walters (3-0, 2.74) will start for Lynchburg against James Dykstra (2-1, 4.80). First pitch is scheduled for 7pm, and the game will be broadcast on 97.9 The Planet beginning at 6:40pm.