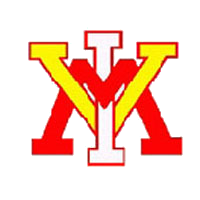 The Mercer Bears closed out the game on a 12-3 run, propelling themselves to a 90-81 victory over the VMI Keydets in Southern Conference basketball action Saturday in Macon, Ga.
VMI (4-5, 1-1 SoCon) had rallied from a 13-point deficit earlier in the half to tie the contest, 78-all, on a Jordan Weethee three-pointer with 3:21 remaining. The Keydets would then go 3:03 without scoring while Mercer (5-4, 1-0) notched the game's next 12 points to seal the win. QJ Peterson made a three-pointer with 18 seconds left to account for the final margin.
Peterson paced VMI in the setback with 32 points, while Tim Marshall added a career-high 20 as well as five rebounds and a career-best four assists. Brian Brown tallied 15 points for the visitors.
Mercer (5-4, 1-1) placed five in double figures scoring led by a team-high 18 points from Phillip Leonard and Ike Nwamu. Darius Moten added 17 points and Jibri Bryan logged a double-double with 15 points and 10 rebounds.
The Keydets, who entered the game leading the nation in 3's per game, drained 17 of 44 beyond the arc with the trio of Marshall, Peterson, and Brown accounting for all but one of the team's total. Marshall canned six 3's with all but one coming in the second half while Peterson also finished with six treys. Brown hit four 3-pointers in the first half but was silent behind the arc after halftime.
The Bears held a 47-29 advantage on the boards and converted 25 of 38 free throws to VMI's 12 of 15 from the stripe. Mercer looked inside for point production with a 42-16 advantage in points in the paint.
VMI shot 52.6% (10-19) beyond the arc in the first half but cooled down to 28.0% (7-25) in the second half.
A 3-point barrage led by Brown helped VMI build a 7-point bulge (24-17) when Marshall nailed a 3-ball at the 13:31 of the opening half. The Bears rallied with a 16-3 run to take their largest lead of the half, 33-27 at the 7:13 mark. The game was scoreless for nearly two minutes before Julian Eleby converted a free throw that jumpstarted a 10-2 VMI run and pushed VMI back into the lead, 37-35 following three consecutive free throws by Brown with 3:41 left.
Another trio of free throws by Peterson tied the game at 45-45 with :15 before halftime but a 3-pointer by Moten gave Mercer a 3-point edge at intermission.
VMI never led in the second half and fell behind by as many as 13 points when Leonard converted a 3-point play to give Mercer a 71-58 lead at the 9:05 mark.
The Keydets stormed back on consecutive 3's by Marshall that capped a 17-5 run and pulled VMI within one point 4:09 left. A pair of Nwamu free throws pushed Mercer's lead back to 3 before Weethee rammed a 3-pointer from the left wing to tie the game at 78-78 with 3:21 left.  Nwamu answered 22 seconds later with a 3-pointer up top to give Mercer the lead for good and start a 12-0 to put the game out of reach as VMI missed their next four shot attempts and committed two turnovers over the cold spell.
VMI continues its road swing Tuesday night against Navy. Tipoff in Annapolis, Maryland is 7 p.m.