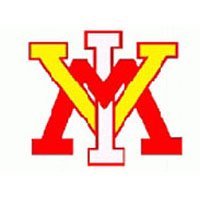 VMI's CollegeInsider.com Postseason Basketball Tournament run will make another stop at Cameron Hall Tuesday night, April 1 as the Keydets will play host to Yale in the semifinals. Tipoff is TBA and the game will be televised by CBS Sports Network.
VMI (22-11) advanced to April tournament play for the first time in program history by rallying from a 17-point first half deficit and knocking off top-seeded Ohio, 92-90, Wednesday night in Athens, Ohio. The Keydets opened up the CIT with wins at Canisius (111-100) and IPFW (106-95) in Lexington.
Yale (18-13) advanced to the semifinals with a 72-69 win at Ivy League rival Columbia Wednesday night. The Bulldogs edged Quinnipiac 69-68 in the opening round before dispatching Holy Cross, 71-66.
The Keydets are playing in their first postseason national tournament in 37 years and have won the most postseason games (3) in program history.
This will be the first time VMI and Yale have met in basketball. VMI last faced an Ivy League opponent when it played Dartmouth in the Air Force Invitational in November, 2007.
Tickets can be purchased online at www.vmitickets.com beginning at 9:00AM on Friday, April 1, 2014. All orders will be left at will call for pick-up prior to the game
Orders can also be placed via phone at 540-464-7266, however, the VMI Ticket Office encourages the use of VMITickets.com for this event
Ticket prices are as follows:
Red/Yellow Reserved Seating – $15 *Supplies are limited*
Adult General Admission – $10
Youth/Student General Admission – $5 *This includes any current college students with valid Student ID, high school students, and children*
*A $5 processing fee will be placed on all orders
**For 2013-2014 VMI Basketball Season Ticket Holders: Your reserved seats are being held for a limited time. We encourage you to call the ticket office at 540-464-7266 to reserve your seats as soon as possible. After 12PM on Monday, we will release all seats for sale to the general public.**
The ticket office will be open extended hours during the upcoming days. Hours are as follows:
Friday, March 28, 2014: 9am-4pm
Monday, March 31, 2014: 8am-6pm
Tuesday, April 1, 2014: 9am-Halftime