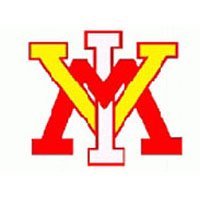 Reed Garrett, drafted out of VMI in the 16th round of this year's Major League Baseball Rule 4 Draft, has signed with the texas rangers. Garrett has reported to the Rangers' short-season A level team, the Spokane Indians out of Spokane, Wash., where he is expected to begin his professional career shortly.
"This process was difficult, in terms of deciding whether to come back to school or to take the offer and continue my dream," stated Garrett. "It took a week for the offer to be finalized, but when I agreed to the deal, I flew out the following morning and things began to fly by."
Garrett enters professional baseball after a Second Team All-Big South season that saw him throw the first Division I no-hitter of the 2014 season, besting Lafayette on Feb. 21.
"The coaching staff at VMI was always a huge help to me," said Garrett. "They were invested in seeing me succeed and I thank them for the opportunity they gave me to continue playing baseball at the Division 1 level."
"We are very excited for Reed," said VMI head coach Marlin Ikenberry. "He has worked very hard to accomplish this lifelong dream."
UPDATE – Garrett will make his professional debut Monday night, June 16 as Spokane's starting pitcher versus the Eugene Emeralds. Follow the game here via MILB radio.