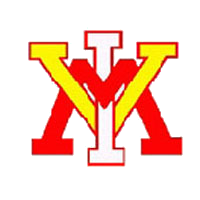 VMI athletics director Dr. Dave Diles announced Wednesday morning that the department will begin a search for a new head women's soccer coach immediately.
Head Coach Bryan Williams leaves VMI after 10 seasons, having been one of just two coaches in the program's history and having guided it through its top moments. He took the Keydets to two Big South Tournament semifinal appearances, including the 2008 season, when the Keydets beat Winthrop for the program's first postseason victory and Williams was named Big South Coach of the Year. All told, Williams has 47 of the 51 VMI women's soccer victories to his credit, including every Division I victory.
"I would like to thank the Institute for the opportunity to build a successful D-I women's program that is well thought of by its peers," said Williams.
During his 10 years at the helm of VMI women's soccer, Williams coached a pair of conference freshman of the year honorees, one VaSID State Freshman of the Year, 11 all-conference players, three all-freshman team selections, nine all-academic team selections and five all-tournament team members. He presided over the team's first conference win, the first win over a Division I opponent and many of the program's current team and individual records.
In addition, Williams saw his teams earn four NSCAA Team Academic awards and engage in multiple community service ventures. Two of his players were selected for conference post-graduate fellowships, including the 2009 selection of Audrey Falconi, perhaps the top player in team history. Falconi was a three-time Academic All-District honoree and was also named to the Big South's All-Decade Team for the 2000-10 era.
"I would like to thank Bryan Williams for his work as head women's soccer coach over the past 10 years and wish him well as he moves forward professionally," stated Dr. Diles. "VMI is looking forward to the opportunity to secure leadership for the women's soccer program, and to advance the program in the Southern Conference. We have a great group of cadet athletes that will serve as foundation for the program through the transition process, and I'm hopeful to have permanent leadership in place in the very near future. Jamie Severns, Associate Athletics Director and Senior Women's Administrator, will chair our search and will work closely with me throughout the search and selection process."